Good news from a pivotal phase III trial of Albireo Pharma Inc.'s odevixibat has moved the world one step closer to going from no treatments for the rare genetic liver disease PFIC to possibly having two: Albireo's entrant and another candidate, maralixibat from Mirum Pharmaceuticals Inc.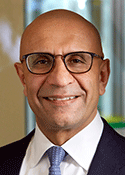 Albireo's odevixibat, an ileal bile acid transport inhibitor, delivered significant reductions in both pruritus and serum bile acids for children with PFIC, the company reported Sept. 8. Those results, primary approvable endpoints for U.S. and EU regulators, put the program on track for filings with the FDA and EMA no later than early 2021, Albireo said. Company shares (NASDAQ:ALBO) climbed 44.8% to $39.62.
PFIC, or progressive familial intrahepatic cholestasis, is a rare genetic disorder that leads to progressive liver disease caused by the buildup of bile in liver cells. Children diagnosed with the disease, which has six types in all, have impaired bile flow or cholestasis.
"We currently don't have any drug therapies available to use for these patients beyond off-label treatments," said Richard Thompson, a professor of molecular hepatology at King's College London and principal investigator for Albireo's study, during a company conference call. Surgical options, followed by liver transplantation, are common treatments. "Of course, both of these interventions carry their own substantial risks," he said.
Mirum has presented its own data in PFIC type 2, most recently reporting that, in a five-year analysis of data from its phase II study, Indigo, patients who exhibited serum bile acid control on its drug had improved transplant-free survival. But differences in presentation between Albireo's data and data on Mirum's maralixibat make an apples-to-apples comparison challenging, Evercore ISI analyst Josh Schimmer said, noting that "both datasets are strong."
When combined with other rare diseases of elevated bile being pursued by the companies, Schimmer said last month, peak sales of the drugs could reach a total of $3 billion to $4 billion. "As such, quibbling over the PFIC indication (which represents [about] 1% of the addressable patient population) seems to be like staring at one small tree in a very dense forest," he said.
Still, it was Albireo's data grabbing attention Tuesday, as the company detailed the results that put it on track to potentially win approval for odevixibat, formerly known as A-5250, and launch it in the second half of 2021.
In its pivotal phase III study, Pedfic-1, Albireo's investigators randomized 62 patients, ages 6 months to 15.9 years, with PFIC type 1 or type 2, to one of two doses of odevixibat or placebo once daily for 24 weeks. In the primary analysis, the study met the U.S. regulatory primary endpoint with the proportion of positive pruritus, or intense itching, assessments being 53.5% in the odevixibat arms vs. 28.7% in the placebo arm (p=0.004).
The study also met the EU regulatory primary endpoint with 33.3% of subjects in the odevixibat arms experiencing either a 70% reduction in serum bile acid levels or reaching a level of 70 μmol/L vs. no patients reaching that endpoint in the placebo arm (p=0.003).
Diarrhea and frequent bowel movements were the most common treatment-related gastrointestinal adverse events which occurred in 9.5% of odevixibat-treated patients vs. 5% of placebo patients.
Albireo is continuing to recruit participants for Pedfic-2, an open-label extension study of odevixibat. But the company also has additional work underway in other rare liver disease indications, Albireo President and CEO Ron Cooper said.
The company's biliary atresia phase III study, BOLD, "continues to progress nicely despite the challenge of COVID-19, with more site openings and patient enrollment," he said. A third odevixibat pivotal program is planned in Alagille syndrome, with the company planning to initiate the trial by the end of this year. Ahead of the game on that front, Mirum said on Sept. 1 that it has submitted the first portion of its rolling NDA for maralixibat in Alagille syndrome to the FDA.
Odevixibat has received orphan drug designation in the U.S. and Europe as well as rare pediatric disease designation for the treatment of PFIC. Should it win approval for the medicine, Albireo could earn a priority review voucher in the U.S. "This is a transformative period for Albireo with a bright future ahead," Cooper said.