There are a lot of lessons to be learned from the COVID-19 pandemic on how to prepare for future public health emergencies in the U.S. – if Congress can get past political finger-pointing.
In an exclusive interview with BioWorld on the challenges facing a deeply divided Congress and some of the highlights of his years in the U.S. House, retiring Congressman Greg Walden (R-Ore.) said that once the pandemic is over, federal policymakers should hold a summit with officials from states and major cities to look at a new preparedness partnership that would ensure the availability of strategic medical supplies.
Referencing comments from FDA Commissioner Stephen Hahn about what has and hasn't worked during the pandemic, Walden said there will be a "treasure trove of ideas" of how to better plan for the future.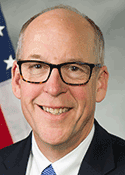 Part of that discussion should focus on drug and device supply chains, given the dangers of being dependent on a nation that becomes hostile to the U.S. The potential of having key ingredients or components for essential drugs, devices or diagnostics held hostage during a pandemic is an issue for industry, as well as for policymakers, Walden said.
While increasing domestic manufacturing would help, mandating U.S. manufacture of essential drugs, devices and components is not the solution. "That would be a mistake," Walden said, noting that some basic ingredients, such as certain rare earth minerals, may not be available in the U.S. Instead, industry should import from suppliers in countries that are trusted allies, Walden said.
Right before the pandemic hit, Congress reauthorized the Pandemic and All Hazards Preparedness Act. The new version reflected a lot of hard work from both Democrats and Republicans and the input from leading experts. "But even as near in time to the pandemic as that work was, and with the involvement of the nation's brightest and best, we didn't get it right for this pandemic," Walden said.
For instance, COVID-19 spotlighted shortcomings in the Strategic National Stockpile (SNS) that were exacerbated by a breakdown of traditional drug and device supply chains, the congressman said. In the early weeks of the pandemic, some areas of the country were impacted more by those shortcomings than by the coronavirus itself.
Worries about shortages of supplies, including ones as basic as cotton swabs, shut down medical providers in areas where no COVID-19 infections had been reported. "We're the United States of America. How did that happen?" Walden said, adding that only one company made cotton swabs in the U.S.
Part of the problem was that many localities with high rates of infection looked to the SNS to meet the increased demand for basic drugs, personal protection equipment and equipment such as ventilators. "The SNS was never intended to be the Costco for everybody to get what they needed all at once," Walden said.
Congress needs to rethink the SNS, making changes in the statute about how supplies are managed, Walden said. For one, the supplies should be regularly refreshed rather than having a stockpile of old products rotting on the shelf. Outdated stockpiles are useless in a pandemic.
That problem isn't unique to the SNS, as states found that many of the outdated supplies in their own stockpiles were no longer usable. California, for example, couldn't use the masks from its stockpile due to concerns that the old elastic would be too weak to hold the masks in place, Walden said.
Balancing act
Aside from dealing with the pandemic and its aftermath, Walden said one of the biggest challenges facing the 117th Congress, which will convene in January, will be to keep the balance between innovation and cost for prescription drugs. "I think we made pretty good progress this year in holding off bad legislation that we were told … would hurt innovation," he said, referencing the politically driven H.R. 3, the Lower Drug Costs Now Act.
Drafted behind the closed doors of House Democratic leadership, H.R. 3 mandated that Medicare annually negotiate prices on 250 of the costliest prescription drugs in the U.S., with that number escalating over the years, and imposed a steep inflationary rebate designed to end hefty price increases.
Despite several expert analyses that showed the savings in the bill would come at the cost of fewer innovative drugs being developed, the House passed H.R. 3 along party lines. The bill died in the Republican-controlled Senate, which basically ignored it.
Walden noted the irony in the efforts to push the bill through during a pandemic when innovation was so vital. "There is a way to curb bad behaviors that keep competition out of the market … without dramatically harming innovation that we now know more than ever is needed," Walden said.
Concerns over drug pricing also could lead to renewed pressure to reduce the 12 years of biologic exclusivity. The role of progressives in Congress seems to have gained strength, Walden said, so it's hard to forecast what the future will bring in way of efforts to shorten drug exclusivities.
Milestones
When asked about the biggest milestones Congress made on the drug and device front during his 21 years in the House, Walden immediately cited Medicare Part D, which he said was "life-altering for seniors" by providing them with competitive insurance coverage for prescription drugs. Implemented in 2006, Medicare Part D ended the trail of buses carrying seniors to Canada and Mexico to get their prescriptions filled, Walden said.
While he acknowledged the 14-year-old program is in need of modernization, Walden said Part D has been a huge success.
Another big accomplishment Walden cited was the 21st Century Cures Act, passed in 2016 with an emphasis on basic research. He credited the bipartisan work of Reps. Fred Upton (R-Mich.) and Diana DeGette (D-Colo.) with making Cures possible and noted their plans for a Cures 2.0.
Walden also listed the continuing modernization of FDA approval processes through user fee agreements as among the highlights of his time in Congress. Although it's "technical, arcane legislation," Walden said the user fee renewals have made a difference in speeding drugs and devices to the market.