Kalvista Pharmaceuticals Inc.'s chief development officer, Christopher Yea, said the across-the-board positive phase II top-line data with KVD-900 for on-demand use against hereditary angioedema (HAE) attacks will open "a very flexible discussion with regulators" regarding the design and endpoints of the phase III study to come with the oral kallikrein inhibitor.
Shares of the Cambridge, Mass.-based firm (NASDAQ:KALV) closed at $33.50, up $17.89, or 115%, after reaching a high of $45, as Wall Street digested the findings.
The randomized, double-blind, placebo-controlled, crossover experiment enrolled 53 adult HAE patients from 25 clinical sites in the U.S. and Europe. Included were type 1 and type 2 HAE subjects who had three attacks in 90 days before enrollment. During the first part of trial, patients were given a single, 600-mg dose of KVD-900 to gauge pharmacokinetic and pharmacodynamic properties. All participants then moved on to part two of the trial, a double-blind test of efficacy compared to placebo in a two‑attack, crossover design.
During part two, patients took a single dose of 600 mg of KVD-900 or placebo within one hour of the start of the first attack. The second attack was dosed with the alternative crossover treatment. Patients were able to use their conventional rescue treatment as required. "Patients had complete discretion to use their rescue medication as they felt it was necessary based upon the attack they were having," Yea said.
Attacks treated with the drug significantly reduced the use of rescue drugs (p=0.001), with 15% of KVD-900-treated attacks rescued compared to 30% on placebo at 12 hours. Efficacy was maintained at 24 hours (p=0.0005). KVD-900 significantly reduced time to onset of symptom relief (p=<0.0001) on a Patient Global Impression of Change (PGI-C) scale, with a median time of 1.6 hours vs. nine hours for attacks treated with placebo. PGI-C was the endpoint used by Leiden, the Netherlands-based Pharming Group NV to win clearance of C1 esterase inhibitor Ruconest, an intravenously injected therapy for treatment of HAE attacks, which turned up time to symptom relief of 1.5 hours. The FDA greenlighted Ruconest in the summer of 2014.
Attacks treated with the drug achieved symptom relief more quickly than those treated with placebo (p<0.0001) when assessed using a composite Visual Analogue Scale score. Within 12 hours, KVD-900 significantly increased the number of stabilized or improved attacks when assessed by a Patient Global Impression of Severity scale or use of rescue treatment (p<0.0001). Additional exploratory endpoints were also statistically significant and favored KVD-900 treatment over placebo, Kalvista said.
Concerns laid to rest: analyst
No serious adverse events (AEs) were reported in the trial and no patients withdrew due to AEs. In the open-label phase, eight on-treatment drug-related treatment-emergent adverse event (TEAEs) were experienced by five patients. In the crossover phase, three on-treatment drug-related TEAEs were experienced by three patients (5.2%) after they got KVD-900, and two on-treatment drug-related TEAEs were experienced by two patients (3.6%) after taking placebo.
"Do we think that a single study will be suitable to support an NDA? That certainly has been the case with other recent approvals in the HAE space, albeit in the prophylactic setting," Yea said during a conference call with investors. "Use of rescue is a very relevant endpoint. That said, I think it's very important that we monitor how patients are responding to treatment globally."
Yea said the 600-mg dose likely will be adequate for the phase III effort. "I don't believe we need any more exposure to get the efficacy," he said. "We're getting efficacy equivalent to the injectables, which set a pretty high bar, to be honest." The company might even consider reduced dosing. No further formulation work needs to be done on the compound, he added.
Given that many HAE patients report prodromal symptoms, Jefferies analyst Maury Raycroft wanted to know if Kalvista would investigate the usefulness of KVD-900 for them. CEO Andrew Crockett left the door open. "To be clear, our program is focused on the on-demand treatment, when an attack begins," he said. "Certainly, we are very much for the early intervention, because that leads to better outcomes for patients. Many patients do have prodromal symptoms. Might that also be something we would be interested in studying? Probably, as we move forward."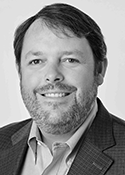 Kalvista plans to commercialize the drug without a partner in the U.S. and Europe, Crockett said, thanks to the "very concentrated prescriber set" in HAE. The firm will "look in a thoughtful way at potential collaborations" in the rest of the world. Asia, particularly, seems promising, he said. "We've had already a fair amount of incoming conversations with folks and I think we'll get more in the future," but the firm is "in no hurry to do this. We think we have a terrific program already in hand here and a couple more to follow behind it."
KVD-824 is the company's twice-daily oral plasma kallikrein inhibitor for prevention of HAE attacks. Kalvista plans to file an IND application for a phase II study with the product in the first quarter of this year. To gain approval of an oral prophylactic and an oral on-demand drug for HAE – with all the efficacy of a standard-of-care HAE injectable but without the pain and inconvenience – would give Kalvista "a truly integrated offering for patients," Crockett noted. The pair might even be made available "in some sort of combination," he added, predicting an opportunity that is "deep and wide."
SVB Leerink analyst Joseph Schwartz likes the story. "While some grew nervous over the delays in the trial read-out, these concerns can be laid to rest, as we are encouraged by our first look at the data," he wrote in a report.
Approved late last year was Durham, N.C.-based Biocryst Pharmaceuticals Inc.'s once daily kallikrein inhibitor, Orladeyo (berotralstat, formerly known as BCX-7353), for the prevention of HAE attacks. With the advantage of oral administration, Orladeyo also brought the drawback of lesser efficacy than competitor Takhzyro (lanadelumab), the self-injected therapy in the same class from Takeda Pharmaceutical Co. Ltd., of Tokyo., given the FDA's go-ahead in August 2018.