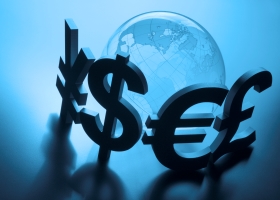 It's not every day that drugmakers get a chance to take on an entirely new market. Biosimilars are offering that opportunity. And hundreds of drugmakers, research institutions and governments are hoping to make the most of it. The result is more than 700 follow-on biologics (FOBs) already approved or in the global pipeline, according to a new report by BioWorld.
Those entering the field are as diverse as the FOBs they're developing. Biologics pioneers, big pharma and generic drugmakers are being joined by "pure-play" start-ups, conglomerates, public-private consortia, contract manufacturers, contract research organizations, government agencies, nonprofits and research institutions. Some are going it alone. Others are looking for a partner to help them take on the world. Still others are seeking different partners for each market they intend to enter.
As with any new market, there are the pathmakers – those companies that are willing to clear the obstacles, work through the regulatory uncertainties, test the strength of patents and build market demand from the ground up. Sandoz International GmbH became the trailblazer when its Omnitrope, a somatropin follow-on, was the first drug in the world to be officially approved as a biosimilar in 2006.
Since then, other companies have broken ground globally or in individual markets for new classes of biosimilars. Celltrion Inc. was the first globally to get a monoclonal antibody (MAb) approved via a designated biosimilar pathway. This year, the team of Boehringer Ingelheim GmbH and Eli Lilly and Co. was the first with an insulin biosimilar approval in a highly regulated market. Another team, Epirus Biopharmaceuticals Inc. and Ranbaxy Laboratories Ltd., recently became the first to get a MAb approved in India in accordance with that country's new biosimilar path.
Despite the progress made over the past eight years since the EU approved Omnitrope, there is still plenty of pioneering to be done. Each biologic that becomes eligible for biosimilar competition may present new challenges. Each new biosimilar path that's developed has to be tested. And each new market that opens to biosimilar competition could require unique strategies.
"Biosimilars are not generics," the FDA's Leah Christl said in an interview for BioWorld's new report, Biosimilars: A Global Perspective of a New Market ‑ Opportunities, Threats and Critical Strategies 2014. Dispelling efforts to equate this new market with that of generics, Christl stressed that the approach to developing biosimilars is different from all other drugs – even biologics.
The FDA has been developing its biosimilar path over the past four years. At every step of the way, staff has recognized that biosimilars are a new area of product development, Christl said. There is no existing parallel.
Julianna Reed, senior vice president of global public affairs for Hospira Inc., agreed. "This is a new industry," she reiterated. Hospira, which has three biosimilars approved in various markets, has seen from first-hand experience that to succeed with biosimilars, companies cannot be tied to 20th century thinking.
As this new market continues to take shape, biosimilar makers will have to be globally informed, marketing-savvy and totally flexible if they hope to compete head-to-head with a blockbuster biologic that's already a household name.
Biosimilars: A Global Perspective of a New Market ‑ Opportunities, Threats and Critical Strategies 2014 looks at the opportunities, threats and critical strategies that can help drugmakers be more competitive in the space. The reportis filled with the information needed to participate in this evolving market, get ahead of the competition or defend hard-fought-for turf. In addition to an updated list of approved biosimilars, company and deal profiles, pipeline updates of more than 700 products or candidates, and a review of 25 global markets, the 2014 report includes competitive and defensive strategies, marketing advice and insight on the science of biosimilars. For a copy of the report, call:
In the U.S. and Canada: +1-800-336-4474
Outside the U.S.: +44-203-684-1796