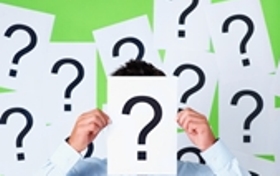 Duchesnay Inc.'s 15-minutes of fame for its morning sickness drug arguably turned into a few hours' worth by time the drugmaker complied with an FDA warning letter demanding a corrective ad to offset the omission of risk information in paid social media endorsements by She-Who-Must-Not-Be-Named in the serious biopharma world.
The first 15 minutes for Diclegis (doxylamine succinate and pyridoxine hydrochloride)came with You-Know-Who's tweets and posts to her millions of followers on Facebook and Instagram. That fame increased exponentially when the FDA handed down the warning letter last month, daring to name the infamous reality TV maven and setting mainstream media, talk shows AND trade publications atwitter with the news.
Yes, the "Dark Goddess" even got her name in BioWorld, which routinely covers FDA warning and untitled letters as they often offer guidance to drug- and device-makers. But the lessons learned from this letter are probably not what the FDA thought it was teaching.
To comply with the warning letter, Duchesnay had to get a "corrective" ad out to much-the-same audience that received the first one. So once again, it enlisted the power of She-Who-Must-Not-Be-Named, sending its message via the magic of social media to millions of You-Know-Who's followers. This time Duchesnay waved its own social media wand, tweeting more attention to the maven's posts. And the media storm ensued.
What the FDA intended as a slap on the hand turned into a publicity blitz for Diclegis. Thus, the moral of the story is: You can't buy this kind of promotion. But you can conjure it – if you think the fame is worth more than a mere mortal warning letter.
The question now is whether more drug and device companies follow Duchesnay's lead in aligning themselves ever more closely with the likes of You-Know-Who in the quest of establishing their products as household names.