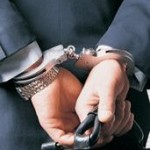 When it comes to making biotechs toe the line on drug promotion, public guilt and humiliation aren't working. Neither are multimillion-dollar corporate fines. They're just the cost of doing business these days. And yanking an offending company's Medicare participation hurts the patients whose health depends on the firm's drugs.
So how's the government to keep biopharma on the straight and narrow? Make CEOs pay for the sins of their companies.
In recent months, the FDA and the Departments of Justice and Health and Human Services have held corporate officers to the fire, banning them from the industry, imposing hefty personal fines, forcing them to pay restitution, sending them to jail or all of the above.
Such criminal penalties make sense if the government can prove beyond a reasonable doubt that a CEO conceived or knowingly condoned an illegal marketing scheme.
But holding a corporate official responsible for the individual actions of thousands of employees scattered across numerous countries – just to send a message to other companies – goes against the spirit of "innocent until proven guilty."