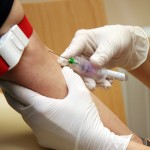 Recruiting subjects for ongoing Phase III hepatitis C virus (HCV) trials just got a lot harder.
Even if the FDA doesn't step in and force a change in the standard-of-care control arms after last week's Antiviral Drugs Advisory Committee meetings, companies testing their experimental drugs in conjunction with pegylated interferon and rebavirin (PR) vs. PR alone may find enrollment and retention challenging, especially for treatment-naïve subjects.
In a three-arm study that includes PR alone, patients would be signing up for a 33 percent chance of a year of flu-like symptoms with a cure rate of about 45 percent, at best. And if they're in one of the arms with the study drug, they're taking their chances with an unproven treatment.
A few months ago when PR was the only treatment available, these odds offered hope to patients facing a possible death sentence. Not anymore.
With the FDA set to act this month on the advisory committee's ringing endorsement for Merck & Co. Inc.'s boceprevir and Vertex Pharmaceutical Inc.'s telaprevir, it stands to reason most patients would say "No thanks" to the uncertainty of a trial and wait, instead, for boceprevir and telaprevir to be approved.
Both drugs offer cure rates ranging from 66 percent to 79 percent and the possibility of reducing treatment time to half a year for patients with genotype 1. So why would anyone risk the chance of being stuck on PR alone?