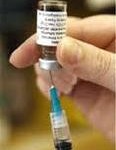 Back in 2008, biotech companies working on cancer vaccines were not exactly shouting it from the rooftops. In fact, most companies working in the space quietly began branding their drug candidates "immunotherapies" when they met with investors in an attempt to avoid connection with the spate of disappointing headlines such as the ones that ran in BioWorld Today – "Cell Genesys Crushed on Latest GVAX Failure," "Favrille Sinks on Phase III Failure of Lead Cancer Drug" and "Genitope Dropping MyVax Work, Focusing Instead on Antibodies."
Then Dendreon Corp.'s Provenge (sipuleucel-T) hit its Phase III survival endpoints and won FDA approval in 2010, and suddenly cancer vaccines were back in vogue. But was it just a passing fad?
Provenge's stunningly bad sales launch – the reasons are up for debate: the modest survival data, the required learning curve for physician administration, the steep price tag, take your pick – may have been enough to dampen enthusiasm for the entire space.
Case in point: ImmunoCellular Therapeutics Ltd. presented some pretty promising data Monday from a glioblastoma multiforme study, showing a three-year overall survival rate of 55 percent in patients receiving dendritic cell-based vaccine ICT-107, compared to 16 percent for historical standard of care.
True, those data are early – the trial is only a Phase I – yet the numbers are still impressive. ImmunoCellular Therapeutics reported that 38 percent of newly diagnosed patients who received who received ICT-107 continue to show no tumor recurrence after three years, compared 6 percent historical control, and out of those patients, 19 percent remain disease-free after more than four years.
But the company's stock reaction Monday? Virtually nil. The penny stock barely budged (which really is too bad given that the firm had taken its probably-undeserved lumps in the wake of Dendreon's news last month).
But it may be a sign that, after a brief celebratory period, cancer vaccines got a nasty shove back to the starting point, and companies working in that space will be tasked with slowly earning their way back into investors' good graces.
Maybe it's time to try out another new name?