It was a trifecta to remember for Neurotrope Inc. on Wednesday as the company cast revealing light on a seemingly failed clinical program involving its lead candidate, had the NIH offer a grant to create a phase II trial to explore the program's strengths, and then found institutional investors and individuals to pony up an $18 million registered direct offering for the company's securities.
It was a re-examination of data that resurrected Neurotrope's hopes for its lead candidate months after a confirmatory phase II of bryostatin-1 failed to outperform a placebo in people with moderately severe to severe Alzheimer's disease (AD) in the absence of Namenda (memantine, Allergan plc), an NMDA receptor antagonist. Neurotrope, its scientific advisory board and statisticians determined that a significant imbalance in the baseline severe impairment battery (SIB) scores between the bryostatin and placebo groups of its 203 study prevented a definitive analysis of the primary (week 13) and secondary endpoints.
There was a statistically significant improvement over baseline (4.8 points) in the mean SIB at week 13 for subjects in the bryostatin-1 treatment group of 32 subjects (paired t-test p < 0.0076, 2-tailed). In the placebo group (33 subjects), there was also a statistically significant increase from baseline in the mean SIB at week 13 (paired t-test p < 0.0144), consistent with the placebo effect seen in the overall 203 study.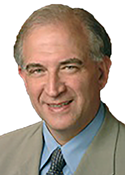 AD patients on Namenda were excluded from the trial unless they had been discontinued from treatment with that drug for a 30-day washout period prior to study enrollment. That was because concurrent use of an NMDA antagonist, which inhibits activity at the receptor, may block the beneficial effects of bryostatin, according to Daniel Alkon, Neurotrope's president and chief scientific officer, ahead of the readout. Instead, investigators saw an average increase in SIB total score of 1.3 points for the bryostatin-1 group vs. 2.1 points for the placebo group at week 13.
Because a clear signal of benefit was observed in the raw data from the prespecified moderate stratum, the company conducted a post-hoc analysis using paired data for individual patients, with each patient as his/her own control, according to Kazem Kazempour, CEO of Amarex Inc., the biostatistician who analyzed the 203 study data.
A prespecified trend analysis (measuring increase of SIB improvement as a function of successive drug doses) was performed on the repeated SIB measures over time (weeks zero, five, nine and 13) and showed a significant positive slope of improvement for the treatment groups in the 203 study that was significantly greater than for the placebo group (p<0.01).
Enter the NIH with a $2.7 million grant for Neurotrope to conduct a phase II study of advanced Alzheimer's disease, focusing particularly on the moderate stratum that improved in Neurotrope's study 203.
New York-based Neurotrope plans to present the FDA with all the program's complete conclusions from the bryostatin-1 program, which includes studies 202 and 203.
Early Wednesday, the company announced the registered direct offering, generated by institutional investors and individuals for an aggregate $18 million. The estimated net proceeds are expected at about $16.4 million. The offering is expected to close on or about Jan. 23.
The activity prompted the company stock (NASDAQ:NTRP) to swell a dramatic 129% at midday Jan. 22, but then dropped equally dramatically when registered direct offering news was announced. By trading day's end, Neurotrope stock had dropped 2%, settling at $1.42 per share. When bryostatin-1 fizzled last fall, the stock closed at a record low of $1 on Sept. 9.
Last October, Allergan plc, of Dublin, reported that its Forest Laboratories subsidiaries agreed to pay $750 million to settle a class-action suit brought by direct purchasers of Namenda. The suit accused Forest of blocking generic competition by pulling Namenda from the market ahead of its patent expiration to force patients to switch to a newer, extended-release version still under patent. Forest made no admission of wrong-doing in the settlement.