Biogen Inc. handily beat earnings expectations in its first-quarter 2020 earnings report to investors but leavened the good news by adding that it now plans to submit its BLA for beta-amyloid-targeting aducanumab for treating Alzheimer's disease in the third quarter of 2020.
Last fall, the company said the filing would be in early 2020. In Wednesday morning's conference call to investors, management said there was some impact from the COVID-19 pandemic but did not elaborate on specifics.
Pushing the filing date ahead dampened investor enthusiasm, for the day at least. When the market closed Tuesday, Biogen shares (NASDAQ:BIIB) were up 14% for the year. On Wednesday, the company stock dropped 9.42% to $298.01.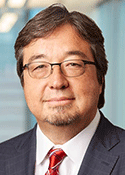 But the quarterly numbers were solid. Biogen reported its first-quarter 2020 total revenues, $3.5 billion, a 1% increase over 2019's first-quarter revenues. Sales in its multiple sclerosis franchise, Biogen's muscle, increased 9% over the first quarter of 2019 to $2.28 billion and that included $162 million in sales royalties from Ocrevus (ocrelizumab). Revenue from spinal muscular atrophy drug Spinraza (nusinersen) was up 25% over the first quarter of 2019 to $565 million.
The company said other revenues decreased 63% vs. the prior year due the sale of about $200 million of hemophilia inventory in the first quarter of 2019 to Bioverativ Inc., which Sanofi SA then bought. The company also estimated that its first-quarter 2020 product revenues benefited by roughly $100 million attributed to accelerated sales due to the COVID-19 pandemic, primarily in Europe.
But it was the delayed BLA that got the street's attention. The analysts' attention, too, who kept a running commentary on Wednesday morning, wondering aloud about the whys and the wherefores. On Wednesday's conference call with investors, Biogen's management downplayed the delay, citing ongoing discussions with the FDA and the complexity of the filing process. Toward the end of the call, Alfred W. Sandrock, Biogen's executive vice president of R&D, when pressed for more detail, addressed the open BLA when he acknowledged the company originally planned to file in early 2020.
"So now it's Q3," Sandrock said. "We did have some impact from COVID. But I would say that overall, what we're saying is that the potential for approval, we're still on track with that."
Analysts at Piper Sandler called the lack of specificity "a baffling lack of communication around what is clearly a meaningful delay of the most important aspect of the 2020 Biogen story – submission of aducanumab's BLA for the treatment of Alzheimer's disease. Despite having numerous chances to provide color, management demurred, leaving investors no choice but to speculate that FDA's view of this drug's clinical dataset may not be quite as rosy as management's view after all."
RBC Capital Markets' Brian Abrahams wrote Wednesday that aducanumab's timeline slippage was "curious" but added that it underscores data complexity and a lower sense of FDA urgency, likely increasing perceived risk. Abrahams said it's his sense the FDA has seen more detailed, likely patient-level data that could enable more stringent statistical manipulation and imputations.
"Regardless," he continued, "we believe the inconsistency of communication and delay are likely to increase perceived risk around the program, and suggests FDA is grappling with the complexity of the data rather than just 'rubber stamping' the application due to hints of benefit and the unmet need – as we believe many investors had expected given the current political and permissive regulatory environments."
The company said it participated in additional formal interaction using mechanisms such as type C meetings, and it is preparing for a pre-BLA meeting currently scheduled for this summer. Sandrock referred to Biogen's type C meetings with the FDA as "formal" ways to engage with the agency.
Evercore ISI's Umer Raffat wrote Wednesday that, generally, it's very hard to get type C meetings.
"The fact that FDA has given multiple type C meetings shows the interest on part of FDA," he added.
Marc Goodman at SVB Leerink wrote that he isn't surprised by the delay given the COVID environment but wrote he is also not that concerned "because this is an unusual filing – Biogen has already started to submit modules and the FDA is working closely with Biogen – and we still expect the turnaround time on approval will be fairly quick. Everything we see so far confirms our positive thesis." Leerink retains an "outperform" rating.