DUBLIN – Dyno Therapeutics Inc., an early stage gene therapy firm applying artificial intelligence to advanced capsid engineering, has entered partnerships with Novartis AG and Sarepta Therapeutics Inc., in ophthalmic indications and muscle diseases, respectively, which have over $2 billion in biobucks attached. Further financial details are scant, although it could receive over $40 million in up-front, option and license payments during the research phase of the Sarepta alliance.
The two deals are evidence of the market appetite for improved adeno-associated viral (AAV) vectors. "We had a significant amount of interest even before the company was formed," Dyno CEO and co-founder Eric Kelsic told BioWorld.
"We literally had dozens of companies approach us," executive chairman and co-founder Alan Crane told BioWorld. "That really allowed us to pick the partners we wanted."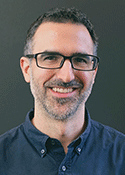 Its two top picks already cast a long shadow in gene therapy. Basel, Switzerland-based Novartis already has a product on the market, the AAV-9-based spinal muscular atrophy gene therapy Zolgensma (onasemnogene abeparvovec-xioi), which Novartis gained through its $8.7 billion acquisition of Avexis. Cambridge, Mass.-based Sarepta gained prominence through the development of exon-skipping oligonucleotide drugs, but it has moved aggressively into gene therapy through its internal efforts and through licensing deals with Paris-based Lysogene SA, the Evry, France-based not-for-profit Genethon, and Alachua, Fla.-based Lacerta Therapeutics Inc. On the sell-side, it banked $1.15 billion from a deal in late 2019 with Basel-based Roche Holding AG on ex-U.S. rights to its flagship gene therapy program SRP-9001 (AAVrh74.MHCK7.micro-dystrophin).
Cambridge, Mass.-based Dyno's distinctive approach to capsid engineering emerged from the lab of co-founder George Church at the Wyss Institute in Harvard Medical School, where Kelsic worked as a postdoc. Kelsic, Church and colleagues set out the basis for the company's Capsidmap platform in a paper published late last year in Science. They derived a comprehensive set of rules governing capsid fitness by first undertaking large-scale saturation mutagenesis of the AAV2 cap gene and then performing high-throughput phenotypic analysis of the resulting variants. It used the resulting data to build machine learning models to predict the performance of altered capsids. The process is iterative, leading to an increasingly comprehensive understanding of the capsid 'fitness' landscape.
"We've seen a lot of people attempting to apply AI in some way to life science and health care," said Crane, who is also entrepreneur partner at Polaris Partners, one of Dyno's founding investors. "This is, by far, the best application I've seen."
AAV vectors are by now firmly established as the vector of choice for many gene therapy applications, because of their safety, their ability to transfect quiescent and dividing cells and their relatively low immunogenicity. The technology has been validated by the regulatory approvals of an AAV-2-based gene therapy, Luxturna (voretigene neparvovec-rzyl), in certain forms of retinal dystrophy, and of Zolgensma. However, their myriad shortcomings include their limited payload size, suboptimal transduction efficiencies and limited tissue targeting capabilities. "There's certainly huge room for improvement," Kelsic said.
The current limitations stem from the narrow range of AAV capsids in use at present, which Kelsic likened to astronomers focusing on "a tiny corner" of the universe, when there are so many other areas to explore. Dyno's platform has the "potential to expand the frontier of gene therapy," he said. It uses large-scale DNA synthesis to generate synthetic capsid libraries that contain far more viable capsids than those generated by random mutagenesis. Each capsid carried a unique DNA barcode, which allows it to evaluate simultaneously the performance of multiple capsids in pooled experiments. Key to its approach is its ability to capture detailed structural information underpinning a vector's different performance parameters and being able to retain its 'manufacturability' while tuning other properties, such as tissue selectivity or immunogenicity. As yet, it is not disclosing what level of efficiency gains it can attain. But the ambition is to make a substantial impact on the gene therapy field – and on patients – by driving significant improvements in the clinical and economic performance of gene therapy and by widening the scope of possible indication areas. "George only pays attention when you get above a factor of 10," Kelsic joked.
At this point in its development, the company is a pure platform play. "Our strategy right now, in the near term, is to focus on partnerships," Crane said. It does not intend to develop internal programs, therefore. "It draws energy from the platform," he said. It will enter a small number of further deals in addition to those with Basel, Switzerland-based Novartis and Cambridge, Mass.-based Sarepta. Dyno structures its deals to enable it to work with multiple partners in a given therapeutic area. "You can slice it in lots of ways," Crane said.
Polaris and co-investor CRV have put in a total of $9 million of equity financing, which, together with its newly secured alliance income, is sufficient funding for the company for now. "We have no plans to raise more equity dollars because we don't need to," Crane said.