Neurocrine Biosciences Inc.'s chief business development and strategy officer, Kyle Gano, said "there was really no playbook" for the deal in which his firm is paying Takeda Pharmaceutical Co. Ltd. $120 million up front for an exclusive license to seven programs, including three clinical-stage assets targeting the notoriously difficult indications of schizophrenia and treatment-resistant depression (TRD), as well as depression-related anhedonia.
San Diego-based Neurocrine will develop and commercialize all of the prospects, and Takeda could rake in $495 million more if development goals are met, plus as much as $1.4 billion in commercial milestone payments and up to double-digit royalties. At certain development events, Takeda may opt in or out of a 50-50 profit split for all clinical programs on an asset-by-asset basis. For any candidate where Takeda goes for the split arrangement, the firm wouldn't get development or commercial milestone payments.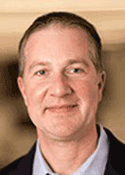 TAK-831, the player furthest along, is described as a potential first-in-class d-amino acid oxidase inhibitor that has completed multiple phase I studies and is undergoing phase II experiments, including the proof-of-concept effort called Interact in negative symptoms of schizophrenia. Eiry Roberts, Neurocrine's chief medical officer, said during a conference call with investors that it's too early to describe the design of a phase III program. Phase II explorations "will help us understand this mechanism of action, which is very novel," she said. "Despite the fact there is some clinical validation, this is entirely different from the D2 antagonist and dopaminergic approaches that have been taken in schizophrenia before. Once we have [phase II results] in hand, we'll be able to talk more about what our registration phase program would look like." The negative symptom domain consists of five key constructs: blunted affect, alogia (reduction in quantity of words spoken), avolition (reduced goal-directed activity due to decreased motivation), anhedonia and asociality. Negative symptoms are common in schizophrenia, with up to 60% of patients showing prominent, clinically relevant negative symptoms that require treatment.
Jaskaran Singh, vice president of clinical development, noted that, "while we have a number of treatments that are available for the positive symptoms, there are really no treatments at all that target either the negative symptoms or, relatedly, cognition," which underlie the disease. Among the companies trying compounds with mechanisms of action differing from TAK-831's are Waltham, Mass.-based Minerva Neurosciences Inc. and Acadia Pharmaceuticals Inc., of San Diego. Minerva in late May said phase III results with roluperidone to treat negative symptoms in schizophrenia did not meet its primary and key secondary endpoints. The drug is designed to block serotonin receptors and sigma receptors. Minerva blamed a larger than expected placebo effect. Acadia has Nuplazid (pimavanserin), a small molecule that the firm has advanced to phase II development for negative schizophrenia symptoms. It's a selective serotonin inverse agonist preferentially targeting 5-HT2A receptors. Nuplazid gained approval in the spring of 2016 for Parkinson's disease psychosis. Singh called schizophrenia results with both compounds "promising." TAK-831, he said, "has the potential of really reversing the absolute core part" of the disease. "We don't have proof of concept as yet. That needs to come" so comparisons can be made.
Meanwhile, TAK-653, a would-be first-in-class alpha-amino-3-hydroxy-5-methyl-4-isoxazole propionic acid potentiator, has finished phase I work and is ready for phase II, where it holds promise in TRD. TAK-041, another possible first-in-class drug, is an agonist of the G protein-coupled receptor 139. It's been through phase I studies and is poised for phase II in depression-related anhedonia.
Solid relationships early on
The tie-up, which plugs a midstage hole in Neurocrine's pipeline, also brings rights to four preclinical programs and "fits in with management's recently reiterated plan to explore additional neuro molecules through research collaborations," RBC analyst Brian Abrahams said in a report. Jefferies' Biren Amin hailed the move, too. "We like the deal on [the grounds of] a reasonable up-front and an attractive risk-sharing agreement," he wrote. Mizuho analyst Vamil Divan said the partnership "makes strong strategic sense, given Neurocrine's expertise in neuropsychiatry" and is favorable financially. "While our estimates for Neurocrine's lead assets all remain below consensus, we like the steps management is taking to broaden out their pipeline and provide further upside optionality," he wrote in a report. Neurocrine's oral Ingrezza (valbenazine) was approved in April 2017 for tardive dyskinesia (TD); the drug later fell short of hopes in Tourette syndrome. Ongentys (opicapone), an oral an add-on treatment to levodopa/carbidopa in patients with Parkinson's disease experiencing "off" episodes, won FDA clearance in April 2020.
During the conference call, Cowen analyst Phil Nadeau wanted to know the reasons behind Takeda's choice. "Is this a strategic decision by Takeda? Are they getting out of [central nervous system (CNS) disorders], or was there other motivation behind looking for a partner?" Neurocrine CEO Kevin Gorman said Takeda "is definitely not getting out of CNS." He pointed to Takeda's merger with Dublin-based Shire plc. "They're a really forward-thinking, creative company" and "wanted to make sure that they were still going to be involved in these compounds. That's where, I think, the real creativity of both of our business development groups and our R&D colleagues came together" to devise "a structure that recognized and respected each company's capabilities and expertise in psychiatry."
Cowen wrote in a report later that Neurocrine's success with Ingrezza in TD, "an indication previously ignored by the medical community, is evidence of management's ability to execute on development of a novel compound in a major CNS indication." The Takeda programs represent new disease areas but "will benefit from Neurocrine's expertise in clinical trial design, data analysis, and physician education in neuropsychiatry indications," in his view. He conceded that, "with all [the Takeda candidates] relatively early in development for difficult indications, they must be considered high risk." SVB Leerink's Marc Goodman sounded even more ambivalent. "While it's great to add more 'shots on goal' to the pipeline, Neurocrine has chosen products with not much proof-of-concept data yet for the respective mechanisms as well as lead indications that have significant clinical risk because of the many clinical failures in these areas," he wrote in a report, so he doesn't "expect the deal to get much credit at this time," though he "look[s] forward to hearing more clinical updates."
Gano said the two firms managed to work around the COVID-19 pandemic. "I think that we all got used to using our Zoom application quite well, on both the development and business development sides of the teams that were attached to these programs, and it involved just regular calls, as you would expect, to get through the diligence process. It was a unique deal in the sense that I think, maybe with the exception of myself, there were no in-person interactions throughout the diligence process. That's our new reality." The parties struck up good relationships "early on in the process that set us up for success as we went through our discussions," he said.
News of the Takeda pact comes on the heels of positive phase II data with crinecerfont, which turned up reductions in three key disease hormone markers in adult patients with classic congenital adrenal hyperplasia (CAH), a genetic disorder affecting the adrenal glands. Patients with CAH fail to produce enough cortisol, a condition that stimulates the release of high levels of adrenocorticotropic hormone, which then causes high adrenal androgen levels correlated to virilization, menstrual irregularities, hirsutism and birth defects in children. Crinecerfont is a non-peptide corticotropin-releasing factor type 1 receptor antagonist.
Shares of Neurocrine (NASDAQ:NBIX) closed at $118.89, up $3.56.