CSL Behring has licensed global rights to Uniqure NV's late-stage hemophilia B gene therapy candidate, AMT-061, for $450 million up front, plus up to $1.6 billion in potential milestone payments and royalties. Uniqure positioned the deal as a boon for its broader gene therapies pipeline, anchored by a Huntington's disease (HD) program. But the move appeared to sour investors hoping for a rumored near-term M&A takeout, sending company shares (NASDAQ:QURE) falling 21.8% to $49.22 on June 25.
Despite the market reception, analyst reaction was largely supportive of the move, embracing CSL as a natural fit for the program and, in the words of SVB Leerink analyst Joseph Schwartz, appreciating the transfer of "any potential remaining risk in hemophilia B to CSL Behring as QURE rings the cash register." Analysts also seemed cheered by management's related decision to de-prioritize the company's hemophilia A program, AMT-180. The HD program, by contrast, will garner additional investments with the goal of accelerating it as it moves through a phase I/II trial due to yield early biomarker data on initial patients in 2021.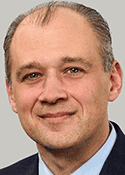 Taken together, the developments created a "greater focus on complementary clinical indications aligned around CNS disorders and rare liver-targeted diseases, such as our programs in spinocerebellar ataxia and Fabry disease," Uniqure CEO Matt Kapusta said during a conference call held to discuss the deal. The move could even make the Dutch company a more attractive target for an acquirer, he added, leaving space for the arrival of a future takeout.
Closing the transaction remains contingent on completion of a review under antitrust laws in the U.S., Australia and U.K., but there's likely limited FTC risk given the competitive dynamics in the hemophilia B market, observed Difei Yang, managing director at Mizuho Securities.
Should the agreement close as expected, Uniqure would be eligible to receive up to $1.6 billion in regulatory and commercial milestone payments in addition to the up-front fee, as well as tiered double-digit royalties in a range of up to a low-20s percentage of net product sales arising from the collaboration.
Under the terms of the agreement, Amsterdam-based Uniqure will be responsible for the completion of the ongoing HOPE-B pivotal study of AMT-061, an AAV5 viral vector carrying a gene cassette with a patent-protected Padua variant of factor IX. The candidate, also known as etranacogene dezaparvovec, has already been provided to all 54 patients in the trial, with each having achieved at least 12 weeks of follow-up, Kapusta said. Top-line 26-week data are expected on all patients before the end of the year. But given the trial's open-label nature, CSL had a full ability to evaluate the data so far, he said.
In addition to carrying the trial ahead, Uniqure retains responsibility for manufacturing process validation, and the manufacturing supply of etranacogene dezaparvovec until those capabilities are transferred to CSL Behring, though clinical development and regulatory activities performed by Uniqure under the agreement will be reimbursed by CSL. CSL will also be responsible for regulatory submissions and commercialization of etranacogene dezaparvovec.
CSL Behring, which operates one of the world's largest plasma collection networks, is a subsidiary of Melbourne, Australia-based CSL Ltd. In 2019, it reported more than $1 billion in global sales of hemophilia-related medicines. The acquisition of AMT-061 not only proved a strategic fit for the company, but also expanded its gene therapy portfolio, the company said, noting ongoing work on the stem cell gene therapy CSL-200 for the treatment of sickle cell diseases.