Strongly positive histological data from Akero Therapeutics Inc. is being seen as setting a potentially new high bar in treating nonalcoholic steatohepatitis (NASH), but 89bio Inc.'s NASH treatment, on a similar development timeline, is sharing in the success.
Both companies' stock soared July 1, with Akero (NASDAQ:AKRO) closing 33.9% upward as shares finished the day at $33.37 each. 89bio stock (NASDAQ:ETNB), had a better showing as it closed at $28.17 per share, an increase of 41.3% on the day.
Analyst Brian Williams, at RBC Capital Markets, wrote that Akero's new data "should read through positively" for 89bio, since the two are similar drugs at a similar stage of development. He said that he expects both companies to enter phase IIb/III studies at the same time in 2021.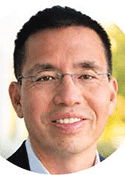 In South San Francisco-based Akero's phase IIa study of efruxifermin, formerly known as AKR-001, the analysis of the secondary and exploratory endpoints showed 48% of patients had fibrosis improvement of at least one stage improvement without worsening in the activity score measurement, while 28% had at least a two-stage fibrosis improvement. Also, 48% of the patients achieved NASH resolution with no worsening of fibrosis.
Data from the ongoing, randomized, double-blind, placebo-controlled study of 80 adults showed improvements in treating several NASH co-morbidities. All the dosage groups, each receiving subcutaneous, weekly 28-, 50- and 70-mg doses of efruxifermin or placebo, had a mean weight loss during the 16-week study. The 70-mg dose had a statistically significant body weight loss of about eight pounds at week 16.
The study also revealed significant reductions in HbA1c in the 50- and 70-mg dose groups of 0.4 and 0.5, plus improved dyslipidemia that included significant increases in HDL cholesterol and significant triglyceride decreases in all the dosage groups.
The Akero study's primary efficacy endpoint is absolute change from baseline in hepatic fat fraction measured by magnetic resonance imaging-proton density fat fraction at week 12. The secondary measures include change from baseline at 12 weeks, the number of patients with a decrease of ≥2 points in the nonalcoholic fatty liver disease activity score at 24 weeks, and safety and tolerability measures.
In Wednesday morning's conference call to investors, Akero's president and CEO, Andrew Cheng, noted that 28- and 50-mg dosage groups appeared to be the likely candidates for the longer-term phase IIb and phase III studies, though he added that no firm decisions have yet been made. Cheng also said the new data showed that efruxifermin could be a "foundational monotherapy" for treating NASH.
H.C. Wainwright and Co.'s Ed Arce praised the new data as "a real breakthrough in NASH" while noting the patient numbers were "rather small" and need to be confirmed in a larger study powered for statistical significance. The study "handily exceeded" his expectations.
Eric Joseph, an analyst at J.P. Morgan, effused similarly by writing Wednesday that he is "notably impressed by the rate and magnitude of fibrosis" and nonalcoholic fatty liver disease activity score improvement over a brief treatment period.
"Further, we believe depth of fibrosis response increasingly brings the F4/cirrhotic opportunity into view for efruxifermin," he added.
Meanwhile, 89bio expects top-line results from its BIO89-100 phase Ib/IIa NASH proof-of-concept study in the second half of 2020. In April, the company closed enrollment in the double-blind, multiple ascending-dose-ranging trial of 871 patients randomized to receive weekly or every other week subcutaneous doses or placebo for 12 weeks. The study focuses on patients with NASH or with nonalcoholic fatty liver disease who are at high risk of developing NASH.
The trial will assess BIO89-100's safety, tolerability and PK properties along with the absolute change from baseline in hepatic fat fraction and proton density fat fraction.
BIO89-100, the company's lead candidate, is a recombinant human FGF21 analogue that 89bio also plans to develop for treating severe hypertriglyceridemia.