Neurotech startup Nēsos Corp. has emerged from stealth with a novel approach for the treatment of rheumatoid arthritis. Using wireless earbuds, the technology delivers electrical fields to targeted areas of the brain to help regulate immune function. The company recently raised $16.5 million in a series A round to advance clinical development of its first e-immunotherapy product.
Nēsos just wrapped up a pilot study with 30 rheumatoid arthritis (RA) patients who had already undergone first-line therapy with methotrexate but had not, in the majority of cases, started a biological like a Janus kinase (JAK) inhibitor. The data, presented at last month's American College of Rheumatology virtual conference, showed a meaningful reduction in disease severity.
"We used the same endpoint as a drug study … and that's where we show improvement in the symptoms," Konstantinos Alataris, Nēsos' co-founder and CEO, told BioWorld. "We even saw, with ultrasound, improvement in the joints." The results have been accepted for publication in a peer-reviewed journal.
Randomized study underway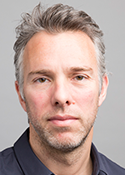 The Redwood City, Calif.-based company has begun a dual-arm, randomized, controlled study, which it hopes to complete in 2021. The results from that study will be used to power a phase III trial.
Nēsos' system comprises an earbud-like device and an app that controls the electrical field waveforms. All of the information is sent to the Cloud, with the aim of being able to personalize treatment to each patient in the future. The company also plans to develop a physician interface for the device.
The treatment utilizes neuroplasticity-altering electrical fields delivered via nerves in the ear to restore and reinforce the pathway by which the brain controls its immune response.
That route, known as the cholinergic inflammatory pathway, is already well-defined and understood, Alataris said. However, instead of using drugs, Nēsos is trying to intervene using electrical fields.
"We're looking at diseases like rheumatoid arthritis where this pathway seems to atrophy early in the disease progression," he said. "Our vision is to hack the brain – using its own electrical language – to restore the function of this pathway and create a new therapeutic option."
Beyond the symptom improvement, the big benefit compared with drug therapy is the safety profile – because therapies like the JAK inhibitors do work, Alataris said. However, all the major rheumatoid arthritis therapies carry Black Box warnings. The only side effect seen so far with Nēsos' treatment was one case of skin irritation due to an improperly placed electrode.
The earbuds themselves are silent, so patients can go about their daily activities without interference. They are designed to provide sustained therapy with only a few minutes of usage a day.
Nēsos has just completed a second pilot study in migraine prevention. A third is underway in postpartum depression.
Other applications
The common thread in all three conditions is an overactive immune response and a strong inflammatory component, Alataris said. The company and its scientific collaborators are also doing work with functional magnetic resonance imaging (fMRI) to better understand how well it can target relevant brain areas with electrical fields. Additional applications could include psoriatic arthritis and asthma.
Alataris and his team have experience working with electrical fields. He previously founded and led Nevro Corp., which uses electromagnetic fields to treat chronic pain back and leg pain via an implanted device. Nēsos, which was founded in 2017, claims several top academic collaborators, including Stanford, Harvard, Spain's Vall d'Hebron University, Mount Sinai, the Feinstein Institute, the University of California-San Diego and the University of California-San Francisco.
When Nēsos started looking at using the ear nerve to transmit electrical pulses to the brain, there were two questions, Alataris said. "Can we deliver the electrical fields to the right point in the pathway, and I think we know now that we can. The second question is can you, by intervening in this pathway, have a meaningful result for the patient or just a mild improvement? And so far, the data shows that you actually can have a meaningful improvement.
He tempered his enthusiasm with caution, saying it is "almost to the far left, like a moonshot idea," that one could use electrical fields to intervene in sophisticated pathways that control immune response. "But 50 years ago, we thought that the central nervous system and the immune system were totally independent. Now we know that they are in constant communication and interaction," Alataris said.
Science is now starting to figure out those pathways. If they can be altered or restored when they start to malfunction using electrical fields, patients' immune responses could potentially be stabilized and their outcomes vastly improved.
"We'll see how far the data allows us to go," he said.