PERTH, Australia – Implicit Bioscience Ltd.'s lead candidate, IC-14, is the first anti-CD14 monoclonal antibody (MAb) to progress to the clinic as it enters a phase II trial in the U.S. in COVID-19 patients.
IC-14 is a chimeric anti-CD14 monoclonal antibody that works by dampening damaging levels of immune response to viral infections that result in respiratory distress and serious damage to the patient's lungs, heart, kidneys, brain and other organs.
CD14 is thought to be a master regulator of the immune response to infection and cellular damage that is implicated in more than 500 diseases. IC-14 is the only clinical-stage drug that targets CD14.
"If CD14 isn't the master regulator that the team at Harvard and Scripps believe that it is, then we're back to a dud here, but if it is the master regulator, then we're sitting pretty, because we'll be five to seven years ahead of the competition," Implicit CEO Garry Redlich told BioWorld.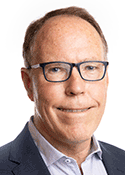 The COVID-19 and Anti-CD14 Treatment Trial (CaTT), is sponsored and funded by the U.S. National Institute of Allergy and Infectious Diseases (NIAID), part of the NIH.
Redlich said the NIH reached out to Implicit because colleagues there knew about the MAb and CD14 as the target.
"They rang us rather than us ringing them, which is unusual for an Australian biotech company," Redlich said.
Running across 10 to 15 hospitals in the U.S., the trial will test the safety and efficacy of IC-14 in 300 hospitalized COVID-19 patients with respiratory disease and low blood oxygen in combination with Gilead Sciences Inc.'s antiviral drug, Veklury (remdesivir).
The main goal of the CaTT study is to determine whether treatment with IC-14 decreases the time it takes people with COVID-19 respiratory disease to recover such that they no longer need ongoing medical care in the hospital. Secondary goals are to determine the safety of IC-14 in the study population and the efficacy of the drug at reducing the severity of COVID-19 respiratory disease.
Unlike MAbs that target single downstream cytokines in the inflammatory cascade, IC-14 targets CD14, an upstream master regulator of the immune response. CD14 alerts the immune system to the presence of a wide range of pathogens, including viruses, and it amplifies the response by alerting the immune system to signs of damage that result from stressed or dying cells.
Blocking the cytokine storm
Research suggests that during SARS-CoV-2 infection in the lungs, CD14 overamplifies the later stages of the immune response to the virus, potentially leading to a hyperactive inflammatory response and a "cytokine storm." In COVID-19 patients, a cytokine storm may generate dangerous levels of inflammation and tissue damage in the lungs, resulting in acute respiratory distress syndrome and respiratory failure.
By blocking CD14 during the early stages of COVID-19, "IC-14 could potentially temper the immune system's harmful inflammatory responses to SARS-CoV-2, thereby limiting associated tissue damage and improving patients' health outcomes," said NIAID Director Anthony Fauci.
CD14 is the most upstream first-acting innate immune receptor that recognizes the pathogen-associated molecular patterns. By blocking those signals earlier, it's hoped that IC-14 will block the cytokine storm or lessen the damage without immune suppression, Redlich said.
Ian Frazer, co-founder and chief scientific officer of Brisbane-based Implicit, said as the world welcomes COVID-19 vaccines and a widespread prevention strategy, it remains vital to develop viable treatments that can help people who experience a life-threatening response to the virus.
Study design
The randomized, double-blinded CaTT study will enroll between 300 and 350 hospitalized COVID-19 patients ages 18 or older at 10 to 15 sites in the U.S. Patients will receive intravenous infusions of either IC-14 or placebo for four days, and all participants will receive standard-of-care intravenous infusions of remdesivir for five consecutive days. Patients will be followed for 60 days with results expected in early 2022. The primary endpoint is time to clinical recovery, and secondary endpoints include days alive and free of respiratory failure.
"The NIAID study is attempting to stop patients from progressing from early stage respiratory distress to needing ICU treatment. It's counted as a failure if they go into the ICU and require ventilation," Redlich said.
I-Spy study
IC-14 is also being studied in COVID-19 patients with respiratory distress in 20 U.S. hospitals under the I-Spy clinical trial platform established by Quantum Leap Healthcare Collaborative. The I-Spy COVID-19 trial is an adaptive trial that will treat ventilated patients with established respiratory distress. The trial is expected to report in the third quarter of 2021.
The study is a platform study that cycles through assets very quickly using an established clinical network that was re-established for COVID-19 and has cycled through four drugs so far, Redlich said.
"The I-Spy study is designed to stop patients who have already got respiratory distress from dying, so it's essentially a survival study. It's designed to discharge them as quickly as possible from the ICU.
"Between these two studies, IC-14 will be studied in more than 400 COVID-19 hospitalized patients across the U.S., from the medical ward to the intensive care unit," the CEO said.
The original body of research for IC-14 was conducted in the laboratory of Richard Ulevitch at Scripps Research Institute in La Jolla, Calif., more than 20 years ago.
Icos Corp. created the manufacturing process and established early safety and proof of activity in humans in severe sepsis. Eli Lilly and Co. acquired Icos, and the program was shuttered. Implicit acquired the MAb from Lilly in 2009, but it wasn't until 2015 when new research implicated CD14 in a plethora of diseases that the program took off.
Additional indications in the works
Implicit's lead program is in motor neuron disease amyotrophic lateral sclerosis (ALS-MND), and the FDA recently granted orphan drug designation to IC-14 for ALS-MND.
In 2017, Implicit was awarded a AU$1 million (US$773,000) grant from FightMND to conduct a study with IC-14 in 10 patients with ALS at the Royal Brisbane & Women's Hospital.
That trial has transitioned to Massachusetts General Hospital under an expanded access protocol, and data are expected to be published soon.
A pivotal phase IIb trial will begin in August or September at about 50 sites across the U.S. The trial is being run as a platform trial that "cuts the time to find an effective treatment in half, decreases costs by one-third or more and is supported by our patients, the FDA, ALS clinicians, ALS foundations and scientists and our pharma colleagues," Redlich said.
"The concept of treating this devastating disease with an immunotherapy is new and builds on the encouraging pilot study in Brisbane."
The publication of a landmark paper in Nature in September 2020 shows the link between CD14 and the rate of progression of ALS-MND. It also adds to the evidence showing the disease is a multisystem, multifactorial inflammatory disorder, and not an isolated disease of the central nervous system.
Other potential indications for IC-14 include fibrotic liver disease, macular degeneration, Parkinson's disease and Alzheimer's disease.