HONG KONG – As it advances into its first full year of commercialization in China, Zai Lab Ltd. raised $857.5 million through the sale of American depositary shares (ADS) and ordinary shares, exceeding its initial aim of $750 million.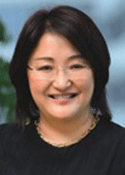 "We continue to execute with speed and excellence across all areas of our platform," Samantha Du, the CEO of Zai Lab, told BioWorld. That includes business development, clinical development – "we currently have 40-plus ongoing and planned trials this year" – along with commercial expansion and global pipeline advancement.
"The additional funding will allow us to accelerate our growth trajectory and help cement our positioning as one of the first innovative biopharma companies to scale," Du said.
The Chinese biotech company has priced its underwritten public offering of about 4.8 million ADSs at a price of $150 per share. Zai Lab also granted the underwriters a 30-day option to purchase up to an additional 716,400 ADSs, which was fully exercised. In addition, it set a price of HK$1164.20 (US$150) per ordinary share for 224,000 ordinary shares. Those will be settled in Hong Kong dollars, based upon each ADS representing one ordinary share and an exchange rate of HK$7.7613 to $1, the spot rate of exchange at the time of pricing.
According to a securities filing, the company will put about a third, or 30%, of the proceeds toward funding "new business and corporate development and licensing opportunities." It will put a similar portion toward completing clinical trials and advancing new drug candidates. The remaining 40% will be used to expand Zai Lab's commercialization efforts, enhance its global pipeline and for working capital and other general corporate purposes.
Previously, Zai Lab had earned $173 million from an IPO on the Nasdaq in 2017. It then raised another $761 million through a secondary listing in Hong Kong in September 2020.
Zai Lab has been using those funds to aggressively license assets, even in recent months, as part of its expansion. "We brought in three new assets in [the December/January] timeframe," Du noted.
In early January, the company licensed greater China rights to autoimmune disease candidate efgartigimod in a deal with Argenx SE that involved $75 million in up-front Zai Lab equity and $100 million in near-term milestones and other payments. A few days later, it agreed to pay $25 million up front and up to $336 million in milestone payments and royalties for Chinese rights to MET/SRC/CSF1R inhibitor TPX-022 from Turning Point Therapeutics Inc.
In late December, Zai Lab picked up greater China rights to EGFR inhibitor CLN-081 from Cullinan Oncology Inc., in exchange for $20 million up front, with up to $211 million in development, regulatory and sales-based milestone payments, plus royalties.
"We also have three programs in the clinic (global phase I) from our global pipeline with one additional program entering the clinic this year," said Du.
But with the pandemic and other uncertainties, the company did not offer any solid timeline for the results it hopes to gain from the net proceeds of this offering. That said, Zai Lab will likely expect to see some milestones met with its expansive portfolio.
"We currently have 21 programs across more than 40 indications, and we will continue to add to our pipeline this year," Du said. She said the company for now will remain focused in the areas of "oncology, autoimmune and infectious disease."
Earlier this month, Zai Lab gained NMPA approval for Qinlock (ripretinib), licensed from Deciphera Pharmaceuticals Inc. The drug was actually already available within China in July 2020, based on both the global Invictus phase III data package as well as Zai Lab's own data.
But it was restricted for use within a pilot zone in the province of Hainan for innovative drugs that have yet to be greenlighted in China, but are already approved overseas.
Zai Lab has also secured China NMPA approvals for glioblastoma treatment Optune and PARP inhibitor Zejula (niraparib) for ovarian cancer.
J.P. Morgan Securities LLC, Goldman Sachs & Co. LLC, Jefferies LLC, Citigroup Global Markets Inc., SVB Leerink LLC and Guggenheim Securities LLC acted as joint book-running managers for the ADS offering. For the ordinary shares, J.P. Morgan Securities plc, Goldman Sachs (Asia) LLC, Jefferies Hong Kong Ltd., Citigroup Global Markets Ltd. and Guggenheim Securities LLC served as joint book-running managers.
Shares of Zai Lab (NASDAQ:ZLAB) closed April 30 at $166.21.