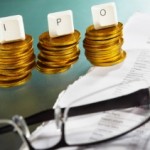 What a difference two weeks makes. When I was researching last week's BioWorld Insight cover – about how emerging biotech Verastem Inc., mature biotech Ironwood Pharmaceuticals Inc. and specialty pharma firm Clovis Oncology Inc. shared some surprising similarities in how they approached their initial public offerings – I put together a chart that showed aftermarket performance for the entire 2010-2012 biotech IPO class was about flat.
I was all ready to blog about how that's better than I would have guessed, given the negative press we tend to hear about IPOs and the market in general. Then Monday morning brought implosions of two biotechs on my list: Anthera Pharmaceuticals Inc., which halted a Phase III trial of acute coronary syndrome drug varespladib for futility, and Tranzyme Pharma Inc., which saw ulimorelin fail a Phase III gastrointestinal recovery trial.
I guess those are the breaks in biotech; wait a day to post your blog and everything changes. So I reanalyzed the chart, and guess what? Now the 2010-2012 biotech IPO class is trading down about 5 percent, and honestly, that's still not as bad as I expected it would be.
Some other interesting findings from the chart:
The average (mean) share price at IPO was $7.30, and the average (mean) gross was $59.94. The median share price was $7 and the median gross was $50 million (@LifeSciVc, correct me if I screwed this up). Again, not as bad as I had expected.
There are 12 firms trading up by an average of 37 percent. The 11 firms trading down are down by an average of 51 percent. So the ones that have fallen have fallen harder. Does this indicate that buysiders who choose wisely could actually be doing quite well on biotech IPOs?
The last five biotechs to price are all trading up. I would wonder if that means they have learned their lesson and set pricing expectations lower to allow them to trade up, but in fact three of them priced above the average. I think that's a good sign.
Anyone else see anything interesting in this chart? Make of it what you will. . .