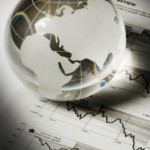 I'm seeing lots of references to BioWorld's recent analysis by Cynthia Robbins-Roth showing that U.S.-based, VC-backed biotechs raised $391 million in the first quarter, a 34 percent increase compared to the same period last year.
That's good news, especially given the recent debates about the health of biotech venture and funding for innovation. But it's interesting to note that if you broaden your view to include not just U.S., but global biotech fundraising, and not just venture-backed deals but all non-partnering money raised by private companies – you see that the $774 million raised in Q1 2012 represents a slight dip from the $845 million raised in Q1 2011 and the $974 million raised in Q4 2011.
What does that mean? My guess is these minor quarter-to-quarter fluctuations don't mean much. But one interesting point: in 2011 we saw some really big non-venture deals like Pro Bono Bio's $600 million from government-owned Rusnano, H3 Biomedicine's $200 million round from Eisai Co. Ltd., and Ascletis Inc.'s $100 million mainly from Chinese entrepreneurs. We didn't see any big deals like that in Q1 2012 – the closest was Supernus Pharmaceuticals Inc.'s $42 million raised through a combination of royalty monetization and venture debt. Most of the private company fundraising so far this year has indeed come from VCs. It will be interesting to see if the non-VC private fundraising component picks up later this year or if the new creative VC partnerships (with folks like Rusnano or big pharma) are the way of the future.
Also interesting to note that public company financing dipped more than private company financing in the first quarter of the year (vs. the same period last year). Biotechs raised $2.5 billion via public offerings and $1.88 billion via public alternatives (PIPEs, registered directs, loans, etc) in Q12012 vs. $3.2 billion and $2.07 billion, respectively, in Q12011.
Annette Grimaldi, managing director at BMO Capital Markets, said there's no reason to panic about these dips either. She noted that as public offering terms have improved, companies have been less interested in the alternatives, and as a slew of biotechs covered their financing overhangs in late 2011, there's now less need in 2012. For all the details, check out this week's BioWorld Insight . . .