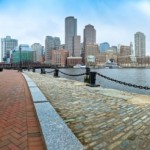 Heading to Boston next week for the 2012 Biotechnology Industry Organization International convention? So are we. In fact, BioWorld has attended and exhibited at the annual BIO meeting for 18 years, so we know a thing or two about navigating this mega gathering. Check out these tips  ‑ gathered by the entire BioWorld staff ‑ on what to bring, how to cope, what to say and how you can enjoy biotech's annual lollapalooza:
Wear comfortable shoes. Leave the fancy Italian loafers and stilettos at home. You're going to be doing A LOT of walking. Trust us on this.
To avoid groan-inducing BioClichés, take a refresher course in what NOT to say. Yes, we dusted this one off from last year because people tend to forget and fall back into the same ruts.
Bring your clone. If only you had a doppelganger to rove the exhibit hall and a daytime you to navigate the session and partnering zones of the demanding bi(o)athlon attendee region, you could carouse the party scene as primetime you and cut your foot miles in half! Cloning . . . biotech can do that – can't it? Because, you probably wouldn't have any ethical issues with that for this week!
Learn the Bio-centric variation of Rock, Paper, Scissors. Use your non-cell phone hand to play, in order to get through that over-your-head roundtable discussion or while waiting in the free wine line on exhibitor reception night. Makes a great networking icebreaker, too!
- Innovation creates Products (Indomitable Fist)
- Products generate Revenue (Thumbs up)
- Capital buys Innovation (Open handshake)
Pick up your badge early, if possible. It's also a good idea to familiarize yourself with the convention hall before you're racing to a last-minute meeting. The Boston Convention & Exhibition Center might seem more compact than the sprawling McCormick Place in Chicago (where many of you recently spent a frantic ASCO weekend), but getting lost in the 1.7 million-square-foot facility will cost you precious time – and add unnecessary foot fatigue.
Use the proper Twitter hashtag. The two most important ones: #BIO2012 and #BioWorld.
Bring a Chowdahrometer, to gauge which local establishment truly makes the best clam chowdah.
Queue up early. If you're looking forward to the keynote luncheons, make arrangements to get in line early because the lines will snake around the convention center for miles.
Support the pharmaceutical industry. Remember to pack some aspirin, maybe even some Blowfish tablets. The parties at BIO can be legendary, and you don't want to miss that early morning meeting due to a hangover.
Study up on your Boston English. Here's a good guide. For instance, don't worry about those disappearing "Rs." They usually show up later, i.e. "Open the desk draw for some paper, so I can drawr you a map." If someone offers you "clam chowdah," say yes. If they call you a "chowdahead," that's not a compliment in Beantown. (Also, you should probably not refer to Boston as "Beantown." We've heard that locals don't care for that moniker.)
Did we say that you should wear comfortable shoes? We can't stress this enough.
Support the medical device industry. Pack a shoulder replacement for when the briefcase or bag loaded with a laptop, handouts, etc. gets too heavy.
Make an appointment with a personal masseuse for the end-of-the-day wrap. Go ahead, indulge. You deserve it. And surely you can find some way to write it off.
Bring a universal translator to wade through the financial, legal, regulatory and scientific terminology-speak.
Pack your mental Rolodex, one with automatic face-recognition prompts for all those people you've met at previous conferences.
Don't forget the freakin chargers! For smartphones, laptops, iPad, the razor, the toothbrush and you.
For newbies and seasoned veterans alike, bring dark glasses to hide that dazed look.
Speaking of newbies, this is BioWorld Staff Writer Marie Powers' very first BIO meeting and says she feels like Gretl from the Sound of Music: "It will be my first party!" Marie's starter kit includes:
- A re-emphasis on, guess what? Flats only for women, though she deftly adds a package of moleskin.
- Sunglasses and trench coat for the Boston weather extremes.
- Communications gear out the wazoo. (phones, cameras, digital recorder, GPS, netbook, iPad, laptop . . . ) Marie says, "I've heard Arianna Huffington works five (!) cell phones. It's a good thing she doesn't cover biotech. I'm stickin' with one."
- Business cards. Yes Gretl, they still make those paper cards even if recipients will just scan them in and convert/add to their electronic contacts list.
- Tums!
Bring your personal podiatrist. (If you didn't listen to us about the shoes . . .) This could be covered under preventative care by your carrier until around noon Monday, but once your feet start to shut down in early afternoon protest, it should be claimable under routine care for the rest of the week. Besides, he may accompany and treat you gratis, given his potential for walk-up business!
Ear plugs might help. BIO is a cacophonous event. Next to the feet, ears get the most grueling workout and they also serve as the entry point for most end-of-day headaches. Either you're making noise or you're subjected to it: non-stop cell phone chatter, 30,000 shoes clacking, the clamor of 5,000 booth hawkers, the din of flash mob networking and a hysterical Siri vociferously trying to comprehend and resolve 10,000 bio-speak requests.
Don't forget the calorie counter, as you eat and drink your way through BIO fare. How many crab cakes can you eat in a week?
Pick up a commemorative BioWorld BIO 2012 Boston hat to wear to a Red Sox game Thursday night. Find us at booth #1357 in the exhibit hall.
Remember to look up. C'mon, your emails can wait a nanosecond or two. Make a new friend live and in person. You can trade numbers and emails and start texting later.
Finally, grab a Freedom Trail map. Go ahead, play hooky for an hour or two and trace 250 years of American history.