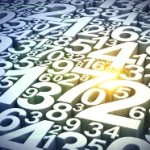 BOSTON - The 2012 BIO International Convention may have fallen a tad short of its nadir in 2007, when BIO attendance topped more than 20,000 people from 49 U.S. states, Washington D.C., Puerto Rico and more than 60 countries.
But that's not to say BIO 2012 isn't a numbers game of the highest order. If you're one of the more than 17,000 estimated attendees at this year's conference, you'll need to have your ducks in a row to navigate in orderly fashion.
The volume of participants associated with BIO is on display around the convention center and practically shouted from the rooftops of Boston. Sixty-five countries represented! Nearly 2,000 exhibitors! More than 150 presenting companies! And 25,000 partnering meetings over four days! That doesn't even count the 1.7 million square-foot Boston Convention and Exhibition Center, 28 official event hotels, eight shuttle bus routes, dozens of vendors and hundreds of volunteers.
The J.P. Morgan Healthcare Conference may have more panache, but nobody turns out the biotech crowd like BIO.
Still, the numbers that really matter to attendees are the ones they struggle to keep in their heads while dashing between meetings juggling cell phones, laptops, backpacks and the ubiquitous coffee cups. Was that 9 a.m. partnering meeting in cubicle A157 or B175? If you transpose those digits, you could wander aimlessly for hours through the sea of indiscriminate gray cubicles.
The same goes for the massive exhibit hall, lined in no particular order with booths ranging from modest to monstrous. ("These guys really have no money to do a deal?" mused a biotech exec reckoning the cost of one gargantuan display.) Aisles are numbered by the hundreds and marked with massive overhead signs, and fortunately each booth number is posted on the floor – 1357 for those looking for the staff of BioWorld Today.
Then there are the keynote luncheons (two), super sessions (six) and breakouts (125) organized by track (14). But double-check room numbers. If you go searching for 205 when a session is actually scheduled for 250, you'll find yourself walking in circles and miss half the presentation.
At the end of the day, remember your bus number and boarding station unless you're willing to cool your aching heels in the taxi queue. Once the last freebies of the day are dispensed in the exhibitor booths and partner pavilions, the line for a taxi can stretch halfway around the exhibit hall.
Even then, the calculations don't end. There are BIO-sanctioned receptions, invitation-only parties and hospitality rooms galore. At some point you'll need to tally the people you've met, business cards you've exchanged and potential deals you've arranged. And before you know it, you'll be planning for the next BIO International, which will take place in Chicago April 22-25, 2013.
Come to think of it, that's just 10 months away, so start counting.