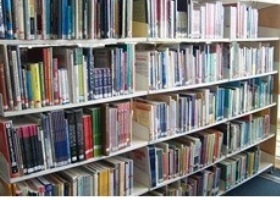 With the official start of summer just around the corner, BioWorld again polled industry execs and our own indefatigable staff to construct a diverse list of titles for your reading pleasure. Whether the summer solstice takes you to a deck chair on your back porch or to commanding views on a foreign shore, you'll find something of interest to savor from our 7th Annual Biotech Summer Reading List.
Fiction: Cromwell's England to Galactic Intrigue
BioWorld staff writer Sharon Kingman suggested the "cracking novel" Sacred Hunger, by Barry Unsworth, that features an underlying science theme on the discovery of the circulation of the blood. She also recommended Booker Prize winner Bring Up the Bodies, Hilary Mantel's sequel to Wolf Hall, a title from last year's reading list.
Barbara Fox, CEO of Avaxia Biologics Inc., looks forward to reading And the Mountains Echoed by Khaled Hosseini. "If this matches his earlier books, it promises to provide both a great read and a window onto the moral complexities of our multicultural world," she said.
BioWorld's Randy Osborne recommended two titles in the fiction category, describing All That Is, by James Salter, as "a novel by the master, still going strong." Salter, author of nearly two dozen books, turned 88 earlier this month. His newest tome follows a soldier looking for love after World War II. The book is "full of fine, Salterian lines such as, 'He was her older brother, three years older, and had the handsome face of someone who has never done much,'" Osborne recounted. On the other hand, A Guide to Being Born: Stories, by Ramona Ausubel, includes "gem-like, poetic, image-filled short stories that cycle through all the stages of life," Osborne said.
"What would summer be without another installment of the Stephanie Plum series by Janet Evanovich?" asked Mary Sylvia, intellectual property attorney at Baker & Hostetler LLP. This summer's release, Notorious Nineteen, features Stephanie's Grandma Mazur going undercover in an assisted living facility. "These books are fast, funny, well-written reads – just right for summer vacation," Sylvia added.
Former biotech marketing and communications manager Katharine Russell suggested her mystery set in the San Francisco Bay area's biotech community – a setting she knows well from many years heading the Russell-Welsh Inc. public relations agency in San Mateo. A Pointed Death, published in 2010, follows the exploits of biotech consultant Nola Billingsley as she discovers that one of her clients is stealing proprietary information from other start-ups. As Russell deliciously describes, the plot unfolds "in a town everyone loves but secretly believes is in need of its own 12-step program."
And BioWorld's Catherine Shaffer, an award-winning author of science fiction and fantasy short stories, recommended Redshirts, by John Scalzi. "It's a fun, fast read featuring those lovable, disposable characters from a universe much like Star Trek," she said.
Genomics, Cloning and the Stuff of Science
Given recent news about the cloning of human embryonic stem cells, BioWorld's science editor Anette Breindl suggested two related novels: The House of the Scorpion by Nancy Farmer – a National Book Award Winner for Young People's Literature that her son is reading now – and Never Let Me Go by Kazuo Ishiguro.
Leslie Williams, president and CEO of ImmusanT, plans to read Thinking Fast and Slow by Nobel Prize winner Daniel Kahneman. Williams also recommended The Scientist as Rebel by Freeman Dyson, whom she described as "an eloquent writer." The book describes scientists "as free spirits who resist cultural restrictions," she added. "The exploration of minds of great scientists of the past is incredibly fascinating, both philosophically and practically."
BioWorld staff writer Cormac Sheridan described Misha Angrist's Here Is a Human Being: At the Dawn of Personal Genomics as "one of the best science books I've ever read." Angrist was among the first to sign up for George Church's Personal Genome Project, he pointed out, so the book "combines an authoritative, insider account of the perils of having your genome investigated, with a deeply felt consideration of the issues at stake."
Also on Sheridan's reading list is Jim Al-Khalili's Pathfinders: The Golden Age of Arabic Science, "which promises to be a journey of complete discovery, as Al-Khalili, an Iraqi-born, UK-based physicist, charts 700 years of scientific exploration across the Arab world," he explained. "It's a call for a much wider, more inclusive understanding of the origins of scientific thought."
On a practical note, Lawrence Helson, CEO and president of Sign Path Pharma Inc., plans to review Lung Cancer Therapy Annual 7, edited by Rolf A. Stohel, "because we are initiating a lung cancer trial, and it's a good review," he said.
Around the World of Nonfiction
The former chief operating officer at the Burnham Institute for Medical Research, Karin Eastham still sits on the boards at Geron Corp., MorphoSys AG and Trius Therapeutics Inc. – among others – and has a social network that numbers dozens of biotech insiders. She also has a culinary hit on her hands with Cook the Part, a cookbook she designed not only for people who love to cook – and eat – but also as a teambuilding guide. Although Eastham's party guests have included chemists, venture capitalists and CEOs, the book is designed to help even novice hosts to create memorable meals.
Another juicy bit of writing was recommended by one of @BioWorld's tweeps, but this volume has nothing to do with food. Backstage Wall Street: An Insider's Guide to Knowing Who to Trust, Who to Run From, and How to Maximize Your Investments was penned by financial advisor Joshua Brown, author of The Reformed Broker blog and better known to his 47,000+ Twitter followers as @ReformedBroker. Given that the biotech world is no stranger to the vagaries of Wall Street, this "brutally honest look at the investment business," published last year, set tongues wagging.
John McManus, president and CEO of Aeolus Pharmaceuticals Inc., suggested delving into Religious Freedom: Jefferson's Legacy, America's Creed by John Ragosta. "I have read a great deal by and about Thomas Jefferson and saw this book when I visited Monticello," he said. "I found the book interesting given current efforts to curb religious liberty in our country and the fact that Jefferson's views on this issue are often misinterpreted."
The other title on McManus's summer reading list is Ten Universal Principles by Robert J. Spitzer, a former president of Gonzaga University and physicist. "I have heard him speak on astrophysics, morality and spirituality and look forward to his insights on the key principles one should consider in life," McManus said.
Greg Brown, founding managing director of HealthCare Royalty Partners, plans to read Stradivari's Genius: Five Violins, One Cello, and Three Centuries of Enduring Perfection. Author Toby Faber, scion of the eponymous book imprint that published T.S. Eliot, Ezra Pound and other giants of early 20th Century British literature, traces the history of five violins and one cello from the master luthier, Brown pointed out. "Stradivari mixed science (acoustics), art and business in a manner that has never been replicated – an accomplishment that seems an apt metaphor for the world of biotechnology," he said.
A title from Cormac Sheridan's "wish list" is Secrets of the Irish Landscape, edited by Matthew Jebb and Colm Crowley, which he described as a "history of the Irish landscape and of the development of earth science in Ireland, from the pioneering field studies of Robert Lloyd Praeger more than 100 years ago to recent discoveries demonstrating the distinct characteristics of Ireland's flora and fauna."
Another on Osborne's list is Legs Get Led Astray, featuring personal essays by "fearless and funny" new writer Chloe Caldwell. In a similarly introspective vein, ImmusanT's Williams suggested David Whyte's seventh volume of poetry, Pilgrim, which she called "an incredible collection. I had the opportunity to hear David present at a CEO retreat and immediately purchased the book. It's thought-provoking."
Speaking of poetry, BioWorld's executive editor, Lynn Yoffee, said she was so moved by Richard Blanco's One Today: A Poem for Barack Obama's Presidential Inauguration that she immediately dug into and recently re-read (because it's that good) Blanco's Looking for The Gulf Motel, a moving collection of poetry by an artist who was the youngest, first Latino and first openly gay person to serve as an inaugural poet.
Mari Serebrov, BioWorld's Washington editor, is beginning research on her next book (read on for a description of her first novel), which includes academic texts on colonialism in Africa. On a lighter note "but on the same subject and at the top of the list is Donato Ndongo's Shadows of Your Black Memory," she said. Written in the creative vein of Spanish authors generally associated with Latin America, Shadows revolves around a young man's reflections on his childhood in the final years of Spanish rule in Africa's Equatorial Guinea. "I'm reading it for enjoyment, as well as for writing style and content," Serebrov added.
Biographies: The 1st Century to Post-World War II
Greg Brown also is preparing to dig into The Last Lion: Winston Spencer Churchill: Defender of the Realm, 1940-1965, the third volume of William Manchester's biography of the British statesman. "Manchester is an eminently readable historian, whose first two volumes were masterful syntheses of biography and social, political and military history," Brown said. "The third volume, begun when Manchester was in failing health and completed posthumously by his collaborator Paul Reid, promises to be an engaging ride from the onset of the second World War through the post-war period."
Don Johnston, senior vice president and group publisher of BioWorld's parent company, AHC Media, recommended Yokohama Yankee, penned by Leslie Helm, a friend from graduate school at Columbia University. A business journalist and editor in Seattle, Helm traces his family's long history in Japan and considers the impact his American and Japanese roots have had on his identity. "As the world shrinks, I am fascinated by stories about the interactions between or among cultures," Johnston said, describing the book as "terrific."
A true classicist, PhenoMatriX Inc. CEO Kosta Steliou plans "to continue reading about people in antiquity whose impact is still felt in our world today" by finishing The Complete Collection of Plutarch's Parallel Lives by 1st Century Greek historian and biographer Plutarch.
And Sharon Kingman suggested Claire Tomalin's biography, Samuel Pepys: The Unequalled Self, which recounts, among the famous diarist's other tidbits, "a fascinating account of the surgery he had for a bladder stone...in 1600 and something!"
Personal, Professional and Business Development
SciFluor CEO Arthur Hiller suggested The Heart and the Fist: The Education of a Humanitarian, the Making of a Navy SEAL by Eric Greitens. "The author joined the Navy SEALs with the idea that the heart and the fist, together, are stronger than either one alone," he explained. "The same applies more broadly to life and to management. Empathy is an important component of leadership, and the ability to balance strength and emotion is critical to leading organizations."
Hiller also is reading Work Like a Spy: Business Tips from a former CIA Officer, by J.C. Carleson, which examines tactics used by CIA officers to recruit informers and agents and applies those techniques to recruiting priorities in private-sector businesses. The book includes "analogies and examples that ring true and represent interesting strategies to tuck away for use as part of the recruiting and interviewing processes we use within our respective organizations on a daily basis," he said.
Barbara Fox is planning to re-read Good to Great: Why Some Companies Make the Leap... and Others Don't by Jim Collins. "As our company grows, the lessons of how to build a great company are more relevant than ever," she said.
ImmusanT's Williams recommended Lean In – Women, Work and The Will to Lead, the much-discussed book by Facebook's Sheryl Sandberg, which she called "inspiring."
And Bill Garner, CEO of Invion Ltd. (formerly Inverseon Inc.) mentioned his new book, Garnering Capital, in which he shares lessons learned on how researchers, inventors, entrepreneurs and investors can navigate the often treacherous road to success in the life sciences.
Finally, a Classic in the Making…
BioWorld's summer reading list would be incomplete without showcasing Mari Serebrov's standout historical novel, Mama Namibia. The fascinating and heartbreaking narrative, based on a true story, recounts the suffering and perseverance of a young girl, her family and the people of what was known as South West Africa during a 1904 genocide that proved to be the training grounds for the Holocaust. The book, by turns joyous and tragic, was selected by Genocide Watch as the only novel on its resource list.
Serebrov recently was honored by the Specialized Information Publishers Association for her outstanding work on BioWorld's comprehensive report, The Biosimilars Game: A Scorecard for Opportunities, Threats and Critical Strategies. Her first novel is already attracting similar praise. As BioWorld's Yoffee, pointed out, "Those of us familiar with her journalistic endeavors know Mari is a stickler for detail. That, of course, is apparent in her book. But Mari's creative side also shines. Mama Namibia is a heartwarming but wrenching story that follows the life of a girl who survived the horrors of genocide. It was a real eye-opener for me."