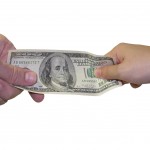 Big pharma has been none too shy about backing away from biotech deals lately, as the likes of Rigel Pharmaceuticals Inc., Targacept Inc., Metabolex Inc., S*BIO Pte Ltd., Portola Pharmaceuticals Inc., Renovo plc, Arena Pharmaceuticals Inc., Adolor Corp. and others can attest.
BioWorld Insight contributing writer Brian Orelli did some analysis and found 13 terminated pharma-biotech agreements so far this year, compared to eight terminations in the same period last year.
What's the big deal?
Chris Dokomajilar, senior biotech analyst at Deloitte Recap LLC, says it's partially a numbers game: more deal-making activity means more deals that fail. Also to blame is the fact that many partnerships are hitting the critical Phase II and Phase III stage, when 64 percent of deal failures take place. Pharma's cost-cutting hasn't helped either.
But the news isn't all bad – not for biotech anyway. Of 474 terminated alliances in Recap's database (which goes back to 1977), 55 percent of the drugs are still alive. And 42 percent of those have been re-partnered. So overall, a dumped drug has nearly a one-in-four chance of finding a new home.
Read the full article here: http://ow.ly/4VnJP