New gene therapy treatments could add $45 billion to the cost of health care over the next five years, according to a new report from CVS Health Corp., of Woonsocket, R.I.
While the number is staggering, without knowing the price of the currently unapproved therapies, how many patients will seek treatment and the likelihood of approval, the pharmacy benefit manager's estimate is basically an educated guess. "Estimating the precise cost impact of gene therapies is very complicated and challenging," the report cautions.
To get to the $45 billion cost, CVS assumes the treatments will cost $2 million each, and 40% of potential patients will be treated with the ex vivo therapies while 60% of potential patients will be treated with the therapies that are delivered in vivo.
At the low end of the market impact estimate – a $1 million cost with 30% market penetration – the five-year cost would be a slightly more reasonable $14.85 billion.
With about 117,000 potential patients, sickle cell anemia treatments such as Bluebird Bio Inc.'s Lentiglobin, account for more than half of the potential five-year cost estimate. Hemophilia A, being worked on by Biomarin Pharmaceutical Inc. with its valoctocogene roxaparvovec (valrox) gene therapy, and Leber's hereditary optic neuropathy, with positive 96-week data for GS-010 from Paris-based Gensight Biologics SA, round out the top three, adding more than $1 billion each at the low-market estimate and $4.3 billion to $5.8 billion to the high-market estimate.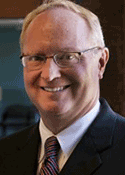 While the costs for gene therapy are high, Kenneth Thorpe, chairman of the Partnership to Fight Chronic Disease, said he thinks companies need to help payers and the public see the overall benefits of the potentially curative treatments. "As long as we continue to have this sort of short-termism view of the word, a lot of these very useful, very productive interventions are generally going to be frowned on because the big costs are incurred now but the benefits accrue over a patient's lifetime," Thorpe told BioWorld.
Presidential candidate Sen. Bernie Sanders (I-Vt.) is still in the short-term mindset, lashing out against Biomarin's potential $2 million to $3 million price tag for valrox. "Biomarin should lose its patent monopoly for this price-gouging. Under our legislation, it will," Sanders tweeted on Jan. 17.
"I don't think that's very helpful," Thorpe said of the tweet. "That essentially eliminates, if not reduces, any incentive downstream for doing research on gene therapy."
Paying for the added cost
CVS Health offers a few potential solutions to help keep the cost in check, some of which the industry has already embraced, such as pay-over-time and value-based contracting.
In 2018, Harvard Pilgrim Health Care struck a deal with Spark Therapeutics Inc. to cover Luxturna (voretigene neparvovec-rzyl), a $425,000-per-eye gene therapy for retinal dystrophy that leads to blindness. The contract with the Philadelphia-based biopharma allows for an initial payment tied to improvements in patients after 30 to 90 days and then again at a 30-month mark.
Last year, Novartis AG's Avexis Inc. unit announced plans to allow payment for its $2.1 million spinal muscular atrophy gene therapy, Zolgensma (onasemnogene abeparvovec-xioi), over five years with plans to establish value-based agreements that were tied to outcomes of the patients.
"This approach is an especially appealing one for payors because the resulting monitoring would also produce real-world efficacy data, an important consideration for an area where clinical patient trials are likely to be relatively small (given the often low prevalence of the condition) and short," the report notes.
While outcomes-based pricing aligns the interests of drug companies and payers, there are issues that need to be addressed, including making sure that patients are willing to participate in long-term outcomes data collection, something insurers haven't typically been involved with or required of insured patients.
The new programs also have to deal with patients that may change insurance plans after the one-time treatment but before the final value of the treatment is established. "If the patient moves to a new insurer or employer, it could void the original insurance contract relationship. To account for this, we will need to develop new contractual riders that give insurers the right to continue to engage with the patient, even if he or she no longer has coverage through the original plan and to interact with their former physician even if the patient has changed physicians," the report points out.
CVS Health also notes that value-based pricing could run up against the Medicaid "best price" rule, which requires companies to offer Medicaid beneficiaries the lowest available price. The discounted price for a treatment that didn't live up to expectations could be interpreted as the "best price," resulting in companies being required to offer the discounted price to Medicaid.
"The Centers for Medicare & Medicaid Services (CMS) should have access to, and be able to, adopt the most competitive value-based contracts available in the market. However, they should amend the 'best price' rule (via waiver or otherwise) to allow for these very highly priced therapies to be covered under value-based arrangements that make them more affordable with less risk over time," the report suggests.
CVS Health currently uses a National Medical Excellence (NME) program through its recently acquired health insurer, Aetna, for complex treatments, such as bone marrow and organ transplants, which it thinks should be extended to gene therapies. The NME program refers patients to specialized institutions that are more likely to have better outcomes due to the experience that comes with higher volumes. For its part, the NME offers expertise in complex case management, transplantation and genetic disorders to assists patients and their doctors.
To keep costs in check, CVS Health would like to see companies use specialty pharmacies – like its own CVS Specialty – to distribute the therapies to patients to avoid buy-and-bill mark-ups. "Currently, many hospitals and physician offices mark up the cost of a drug even higher than the stated wholesale acquisition cost, after purchasing, and before administering it," the report points out.
To ensure that high-priced gene therapies can be covered by smaller employers that self-insure, CVS Health recommends establishing stop-loss policies that can reduce the risk of a single patient excessively increasing the cost of health care in a single year. Smaller companies could also pool their risk for high-cost drugs, essentially sharing the cost over a larger patient population. Larger employers that self-insure, the report notes, should be able to absorb the cost, which will add less than 2% to the overall health care system.