Following a priority review, partners Astrazeneca plc and Merck & Co. Inc. have gained a green light from the FDA for U.S. marketing of the oral MEK1/2 inhibitor Koselugo (selumetinib), the first FDA-approved treatment for the rare genetic disorder neurofibromatosis type 1 (NF1). The success gives new life to a drug that failed to succeed in earlier cancer trials and secured a coveted priority review voucher for Astrazeneca, shares of which (NYSE:AZN) rose 6.1% to $47.36 on April 13. Merck shares (NYSE:MRK) fell 2.4% to $80.54.
An MAA submitted by the partner to the EMA in the first quarter remains under evaluation, the companies said.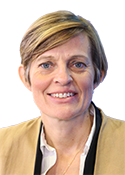 NF appears in an estimated one out of every 3,000 births worldwide, usually during childhood, and is characterized by the growth of tumors on nerves throughout the body. Standard of care for most NF tumors is surgery or sometimes even no treatment, since in certain cases surgical rescission can threaten critical functions such as sound and balance. Pharmaceutical therapy opens the door to fewer surgeries, Annette Bakker, president of the Children's Tumor Foundation (CTF), told BioWorld.
Koselugo was approved specifically for patients, 2 and older, who have symptomatic, inoperable plexiform neurofibromas (PN), or tumors involving the nerve sheaths. Between 30% and 50% of patients born with NF1 develop one or more PNs. The drug, formerly known as MK-5618, functions by blocking the mitogen-activated protein kinase enzymes MEK1 and MEK2, thus helping to stop the tumor cells from growing.
According to a Cortellis forecast, the medicine could generate revenues of $20 million this year and $65 million in 2021. Sales could reach $224 million by 2024, analysts predict. Like development costs of the medicine since the original co-development agreement in July 2017, Astrazeneca and Merck will equally split profits from sales.
Astrazeneca originally licensed selumetinib from Array Biopharma Inc. in a 2003 deal valued at $95 million. Since then, trials have tested it both alone and in combination with other medicines against a variety of malignant cancers, but with little success. However, starting with a National Cancer Institute-organized trial in NF1 in 2011, the potential for it to help children and young adults with the condition began to resolve.
"Everyone's daily lives have been disrupted during the COVID-19 pandemic, and in this critical time we want patients to know that the FDA remains committed to making patients with rare tumors and life threatening diseases, and their unique needs, a top priority," said Richard Pazdur, the FDA's Oncology Center of Excellence and acting director of the Office of Oncologic Diseases in the FDA's Center for Drug Evaluation and Research.
From failures to success
Selumetinib's road to success took time and patience, a journey in which many groups, including CTF played an important role, according to Bakker. CTF funded the first tests of MEK inhibition for the shrinkage of PN through the foundation's preclinical testing platform and a small first-in-human trial of selumetinib in NF1, while others funded additional testing. In parallel, the foundation also helped educate and organize patients to inform and shape the evaluation of selumetinib and other NF drugs, Bakker said.
"Patients are really telling their stories to help all stakeholders understand what it means to live with NF, and it also adds a human component," she said. That way, researchers aren't just working on an interesting scientific topic, but working in a space where patients are an integral part of the research agenda, she said.
Bakker also recalls both the early days of selumetinib's NF journey – when a poster detailing early results got a less than visible spot at the American Society of Clinical Oncology (ASCO) annual meeting – and the best days, when SPRINT's results got a prime spot during ASCO's June 2018 session.
That trial showcased data from 50 patients who participated in the NCI Cancer Therapy Evaluation Program-sponsored SPRINT phase II Stratum I trial. The study measured the overall response rate (ORR) – defined as the percentage of patients with a complete response and those who experienced more than a 20% reduction in PN volume on MRI that was confirmed on a subsequent MRI within three to six months. The ORR was 66% and all patients had a partial response, meaning that no patients had complete disappearance of the tumor, the FDA said. Of those patients, 82% had a response lasting 12 months or longer.
"I've been in oncology for about 30 years now. I've never seen anything like this," Bakker said of the study.
Common side effects for patients taking Koselugo were vomiting, rash, abdominal pain, diarrhea, nausea, dry skin, fatigue, musculoskeletal pain, fever, acne, stomatitis, headache, paronychia and pruritus. It can also cause serious side effects, including heart failure, ocular toxicity and increased creatinine phosphokinase levels. It may cause harm to a newborn baby when administered to a pregnant woman, too, the FDA said.
Immediate availability, impact
Koselugo's approval is already having an impact for the NF community, prompting multiple companies to contact Bakker expressing their interest in working on the indication. Furthermore, she said, other potential medicines could follow the path Koselugo blazed for NF1 and two other rare forms of NF: NF2 and schwannomatosis.
Astrazeneca said Koselugo will be available to U.S. patients immediately. The recommended dose is 25 mg/m2 taken twice daily, with dosing that varies from patient to patient depending on treatment needs and the individual's body surface area, with an average wholesale acquisition cost of $12,500 per month for an average weight patient. That said, Astrazeneca spokeswoman Rebecca Einhorn told BioWorld that the company's goal is for each eligible, commercially insured patient to pay $0 out-of-pocket for Koselugo.
Pricing is likely to be kept in check to a degree by both the existence of already-marketed MEK inhibitors, such as Novartis AG's Mekinist (trametinib) and Array's Mektovi (binimetinib), and the ongoing development of competing MEK inhibitors. Seven other MEK inhibitor programs at various stages include NF1 as an active indication, according to Cortellis, including Springworks Therapeutics Inc., a company CTF helped spin off from Pfizer Inc. Springworks is developing the second-generation, non-ATP competitive, allosteric MEK1 and MEK2 inhibitor mirdametinib, currently in phase II.