With completion of a $120 million series B financing, Affinivax Inc. said it's poised to advance several new vaccine candidates for hospital-associated infections into the clinic even as its partner, Astellas Pharma Inc., carries its lead pneumococcal vaccine candidate, ASP-3772, through an upcoming phase III program. Hedge fund giant Viking Global Investors LP led the round, with participation from Bain Capital LP and Ziff Capital Partners.
Targeting Streptococcus pneumoniae, or pneumococcus, ASP-3772 is the subject of a global licensing deal Affinivax struck with Astellas in early 2017. Now, following the collection of phase I safety and immunogenicity data on the vaccine, an ongoing phase II trial is nearing completion in elderly adults, for whom the partners hope it will first be approved. Once that concludes, establishing the vaccine's efficacy and ideal dosing, a pivotal phase III trial mirroring the phase II lies ahead. Not far behind, testing will be expanded to infants, who could also benefit.
Built with Affinivax's Multiple Antigen Presenting System (MAPS) tech, the vaccine includes 24 pneumococcal serotypes, positioning it as a potentially strong competitor in the indication. But, with Astellas fully funding and leading the ASP-3772 clinical program, the company has room to grow. So with the new financing in hand, Affinivax's president and CEO, Steve Brugger, told BioWorld, the company's more than 70 employees will now turn to advancing several important projects.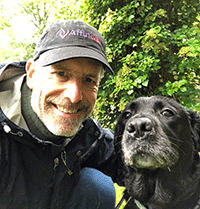 Expressing gratitude to Astellas, which turned to Affinivax in its quest to become a global vaccines player and continues to be an important partner to the company, Brugger said the capital his company has raised allows it the independence to move its programs ahead on its own and into the clinic to create new value. In the syndicate of new crossover investors, he said the company now has "a lot of optionality" in the years ahead. "This capital really allows us to retain that entrepreneurial spirit that is so great in biotech," he said.
One project will include continued work on a next-generation pneumococcal vaccine including more than 24 serotypes, while others will be focused on advancing new vaccine candidates for health care-associated infections (HAIs). Initial work in that realm will focus on moving preclinical pipeline programs in Clostridium difficile and Staphylococcus aureus toward IND filing and clinical trials, Brugger said. The team is also working on a vaccine for Klebsiella pneumoniae with Astellas.
HAIs can significantly delay patient recovery and increase health care costs, the company noted. For elderly and immunocompromised patients, the toll can be especially heavy. "Rather than chasing these infections with antibiotics," Brugger said, it'd be much better to be able to immunize patients against those threats before they are exposed to them.
The MAPS vaccine platform is designed to enable the high-affinity binding of protective polysaccharides and proteins in a single vaccine, offering the potential for broader protection against invasive disease than traditional conjugation vaccine strategies. The platform, initially conceived by the company's scientific founder, Rick Malley, found initial support from the company's first partner, the Bill & Melinda Gates Foundation, in October 2014. The foundation's $4 million investment was designed to help validate and build out the MAPS platform overall.
Since then, Affinivax's efforts have expanded beyond bacterial infections to include an early stage COVID-19 vaccine program and, with broader applications of its technology in mind, a preclinical cancer immunotherapy program. The latter, slated to move into animal models this year, will be helped by the expertise of Gilles Besin, who recently joined Affinivax from Moderna Inc., where he led the platform immunology and the efforts to modulate T-cell responses in cancer and autoimmune diseases using mRNA lipid nanoparticles.
Meanwhile, though the company's staffing is in a good place, it's not standing still: By year-end, Brugger said, he expects to consolidate staff from several locations in Cambridge, Mass., to a single one comprising nearly 50,000 square feet of space at 301 Binney St.