A key opinion leader (KOL) consulted by SVB Leerink deemed Roche Holding AG's anti-TIGIT drug results "really huge" and "quite amazing," affirming the Basel, Switzerland-based firm's lead in the field.
The phase II data from the study known as Cityscape rolled out at the virtual American Society of Clinical Oncology (ASCO) meeting. Researchers at the Genentech unit tested Roche's Tecentriq (atezolizumab) when combined with tiragolumab in PD-L1-positive metastatic non-small-cell lung cancer (NSCLC) against Tecentriq by itself. At the primary analysis, the combo met both co-primary endpoints in the intention-to-treat (ITT) population, showing an improvement in the objective response rate (ORR) (31.3% vs. 16.2%) and a 43% reduction in the risk of disease worsening or death (progression-free survival [PFS]). Median PFS was 5.4 months vs. 3.6 months (hazard ratio [HR]=0.57, 95% confidence interval [CI]: 0.37–0.90) compared with Tecentriq alone.
An exploratory analysis in people with high levels of PD-L1 (tumor proportion score [TPS] ≥50%) showed a clinically meaningful improvement in ORR (55.2% vs. 17.2%) and a 67% reduction in the risk of disease worsening or death (median PFS=not reached vs. 3.9 months; HR=0.33, 95% CI: 0.15–0.72) with the combo compared to just Tecentriq. The data suggest that the drug pair was well-tolerated, yielding similar rates of all grade 3 or more all-cause adverse events compared to Tecentriq (41.8% vs. 44.1%).
At a six-month follow-up, the improvement in the ORR and PFS in the tiragolumab plus Tecentriq arm persisted in both the ITT and the PD-L1-high populations, and no new safety signals turned up. Roche recently launched two phase III experiments evaluating tiragolumab plus Tecentriq for people with certain types of lung cancer (Skyscraper-01 and Skyscraper-02). Tiragolumab is also being evaluated in other solid tumors as well as in hematological cancers.
The KOL quoted by SVB Leerink's Andrew Berens "credited Roche with an honest analysis of the data and expressed relief that the company moved to using the TPS score for PD-L1 biomarker selection. Next, she is looking for follow-up data to confirm the combination mounts a durable, memory T-cell response, as long-term remission will be necessary to compete in treatment-naïve NSCLC. She, like Roche, believes an 'intact Fc' [fragment crystallizable region] will improve interaction with the immune cells, though many translational studies will be required to prove this." Talk of triplet therapy is premature, Berens wrote in a report. "We need to understand the doublet signal before piling on."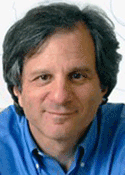 At ASCO, Genentech's vice president of immunology, Ira Mellman, waded deep into the science. "If the T stem cell memory compartment is the target, you then wind up generating more cells that are capable of progressing to cytotoxic effector T cells," he said. "And if the ability of that stem cell memory compartment to proliferate is restricted both by PD-1 and by TIGIT, which is what we now believe, then blocking both of those markers, in fact, will have additional activity and the initial clinical results that we're now recently aware of, in fact, I think, are consistent with that therapeutic hypothesis."
Mellman said TIGIT "also somehow seems to activate or redefine how the myeloid cell compartment works. These are both macrophages and dendritic cells that are involved here, and since we believe that all of these activities associated with expansion of the stem cell memory compartment occurs as a consequence of an interaction between the T cell and the myeloid cell, it's perhaps not surprising that there may be an effect directly on the myeloid cell as well," along with maybe T regulatory cells, also high in TIGIT. The exact mechanism is "still a bit mysterious," he allowed.
Methods are being explored by others. Berens said that, although he "agree[s] with Roche's assertion that adding a therapy that addresses immune-excluded or desert tumors [i.e., those with no immune cell infiltration] would be most broadly transformative, outside of chemotherapy this approach has high risk. Other combinations in the clinic are tripling down on what seems to work," such as immunosuppression/co-stimulation, as with Merck & Co. Inc.'s anti-CTLA- therapy, Arcus Bioscience Inc.'s adenosine inhibitor, and the anti-PVRIG from Compugen Ltd., which believes that its approach could address immune exclusion, too.
Hayward, Calif.-based Arcus, with a TIGIT drug in the pipeline, recently made news via its potential $2 billion deal with Gilead Sciences Inc., of Foster City, Calif. The arrangement is designed to develop and commercialize current as well as future candidates in Arcus' hopper. The latter not only has immune system-targeting prospects but also those taking aim at cell-intrinsic pathways in cancer, with a roster that includes antibody compounds meant for immune checkpoint receptors, including PD-1. Jefferies analyst Michael Yee said the Roche results could be "a harbinger for what Gilead could do" with the Arcus TIGIT candidate, and Gilead recently disclosed that the TIGIT prospect was a major driver of the tie-up.
So far, Roche's TIGIT competitors have made public data "not nearly as compelling," noted Cowen analyst during the Q&A session at ASCO. Mellman said "the Fc domain may explain part of it, but clearly, some of the competitor molecules at least do have Fc domains. I think this just really speaks to the incredible value associated with running a randomized trial rather than trying to use historical or cross-trial comparisons."