DUBLIN – Biogeneration Ventures (BGV) raised €105 million (US$118.7 million) for its fourth fund, further brightening the prospects for early stage investing in European biotech. The fund's closing immediately follows that of Epidarex Capital, which earlier this week announced it had raised £102.1 million (US$126.3 million) for its third fund.
BGV, of Naarden, the Netherlands, had originally set €100 million as its target. It still has scope to take on more capital, Managing Partner Edward van Wezel told BioWorld, as it set a hard cap at €125 million. It has steadily built up an asset base, now worth more than €220 million, since launching its debut seed fund in 2006.
Its first two funds were small in scale, but the second, in particular, produced spectacular returns, most notably Cambridge, U.K.-based Astrazeneca plc's $4 billion acquisition of a 55% stake in Acerta Pharma BV, of Oss, the Netherlands, in 2015, and Amgen Inc.'s acquisition in the same year of Amsterdam-based Dezima Pharma NV for $300 million in cash plus up to $1.25 billion in milestones. BGV II also invested in Staten Biotechnology BV, of Nijmegen, the Netherlands, which signed an option and acquisition agreement worth up to €430 million with Bagsvaerd, Denmark-based Novo Nordisk A/S in 2018.
Less visibly, BGV was also an early investor in Argenx SE, of Breda, the Netherlands, now one of Europe's flagship biotech firms, with a market cap of $9.3 billion at present. "We made a very nice return out of Argenx," van Wezel, said. It's not a bad hit rate given the higher risk profile attached to early stage investing.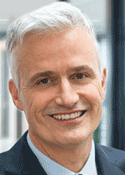 This time round, BGV will follow a similar investment strategy, although it has decided to exit completely from med-tech investing, which had been a minority pursuit with its earlier funds. "It is essentially a totally different model for med tech," van Wezel said. "There is nothing wrong with the business case," he added. But the time horizons attached to med-tech investing – which typically involve staying with a company all the way to market launch – do not match the fund's profile.
It will continue to focus on its core areas, investing in small-molecule and antibody plays. It is, in theory at least, agnostic in terms of therapeutic areas. In practice, however, companies involved in areas such as cancer, autoimmune disease, cardiovascular disease, rare disease and fibrosis are prominent in its portfolio. It has not yet made an investment in cell and gene therapy but does have an interest – particularly in ophthalmology. Infectious disease remains of limited interest, notwithstanding the rush of funding into COVID-19 programs. "It's difficult to make the business case work," van Wezel said.
Its overriding investment thesis, however, is based on the value on offer from early stage biotech in Europe. "We think there are still a lot of very interesting opportunities in Europe, and the market is still underserved," van Wezel said. "There's a limited number of funds in Europe focused on early stage." The company has historically focused on the Benelux region and, more recently, Germany, although it has a pan-European brief.
The new fund will add 12 to 15 new companies to the portfolio, which is on a par with its immediate predecessor, BGV III, which tipped the scales at €82 million. "Deal size will go up a little bit," van Wezel said. At the same time, the COVID-19 pandemic has forced the company to cap the number of investments into that fund at 12 – it had originally planned for 12 to 14 deals – to allow it to retain additional funds, given the delays caused by the interruption to investees' operations. BGV IV is already live. "We expect to have three to four companies at least by the end of the year," van Wezel said.
BGV will continue its close association with Forbion, also of Naarden. Although they operate separate funds, they share infrastructure and a joint venture management company. They co-invest or Forbion may provide follow-on funding for a BGV investee. Their respective portfolios have a 20% overlap, van Wezel said.
BGV has attracted a number of new investors, including the Danish pension fund Industriens Pension, of Copenhagen, and Frankfurt-based KFW Capital, which is part of Germany's state-owned development bank KFW Group. Repeat investors include Bristol Myers Squibb Co., of New York, Zurich, Switzerland-based private equity asset manager Schroder Adveq and the Luxembourg-based European Investment Fund, which supports the development of small and medium-sized firms in the European Union. For internal reasons, the Johnson & Johnson Innovation arm of New Brunswick, N.J.-based Johnson & Johnson, which had invested in BGV III, has not participated in the new fund.