Mantra Bio Inc., of San Francisco, plans to take its new $25 million series A financing and advance its pipeline and partnering efforts for engineering targeted exosome vehicles. The company platform integrates computational approaches, wet biology and robotics to leverage exosome diversity and enable rational design of therapeutics for a range of tissue and cellular targets.
Mantra's CEO and co-founder, Alex Mok, told BioWorld that the company came together when he saw the need to understand the natural mapping of exosomes, which are lipid nanovesicles that cells naturally release as intercellular messengers. He then realized there were big questions about how exosomes communicate with each other. Addressing those issues would require a system to pull populations together using computational biology so he could understand targeted delivery.
"We saw an opportunity in drug delivery and modalities showing success in the clinic like gene editing," Mok said. "We then noticed that intracellular delivery is the most important step of the future."
Mantra's platform, Reveal, is an automated high-throughput platform for designing, testing and optimizing the company's targeted exosome vehicles. Reveal relies on the company's exosome-to-cell-to tissue database and machine learning technology. The vehicles are designed in silico, bioengineered with tissue-targeted agents, loaded with their drug cargo in vitro and in vivo, then optimized in a dry lab to wet lab loop.
Mantra's initial technology was developed at Illumina Accelerator, which lends a hand in early stage, genomics-driven startups. It has assisted in developing genomics applications in therapeutics, diagnostics, agriculture, synthetic biology, software and direct-to-consumer applications. Since Illumina Inc., of Cambridge, U.K., began its accelerator program in the U.S. in 2014, it has nurtured 45 startups that eventually raised more than $400 million in venture capital, after flying the Illumina nest.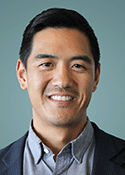 "Prior to Illumina, we were working in a small lab doing experiments on our own and self-funding, using our money and family and friend's money," Mok said. "Illumina gave us lab space, which was substantial and significant to getting us off the ground. We then took the platform from beta-stage to producing exosome candidates."
Mok said Mantra built a big database from academic and other institutions that it partners with. When the company started plugging in its exosome data into the database, it saw different channels and pathways that it hadn't noticed before. The ability to rerun the analyses on specific targets of interests, such as the brain, the liver or the lung, are doable because of the wet lab/dry lab interface.
"The technology to study particles of that size was limited up to about five years ago," Mok said. "Now we're able to study these small nanoparticles and study the proteins on them. That's a game-changer."
The company name came about, according to Mok, because well-being is the endeavor's mantra.
"Our mantra is well-being for all that applies for both new targeted medicines and targeted exosomes," he said. "It's equally important for our well-being and that of our partners."
Previously, Mok was head of commercialization at Cellasic Corp., a tools company later acquired by Merck KGaA. He also held senior product management and strategy positions in life sciences companies that include Millipore Sigma and Fluidigm. He has a bachelor of science degree in bioengineering from UC Berkeley.
Katie Planey is Mantra's chief technical officer and also a co-founder. She leads indications selection patent portfolio development, data science and infrastructure strategy for the company. She has a bachelor of science degree in engineering from Yale University and master's and doctorate's degrees in biomedical informatics from Stanford University.
A third Mantra co-founder is Terry Gaige, who is also the company's vice president of automation. He worked with Mok at Cellasic and has bachelor's and master's degrees in mechanical engineering from the Massachusetts Institute of Technology.
Mantra was formed in 2016, and a $5 million seed round from 2017 brings the company's total investment to $30 million.
8VC and Viking Global Investors led the series A round, which also included Box Group and Allen & Co. LLC.
Francisco Gimenez, of 8VC, will join the company's board and David Moskowitz, also of 8VC, becomes a board observer.