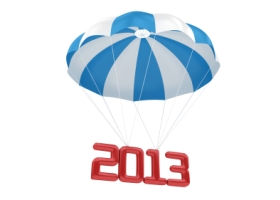 A lot of ink has flowed describing the tough times that big pharma companies are experiencing as each, lemming-like, tumbles off the patent cliff.
Certainly, the pain of shrinking revenues is clear for all to see. AstraZeneca plc, for example, recorded a 15 percent decline in third-quarter revenues, to $6.68 billion, as loss of exclusivity on four products – Seroquel IR, Atacand, Nexium and Merrem – played havoc with its bottom line. Revenues from schizophrenia drug Seroquel IR (quetiapine), alone, dropped by more than $850 million, or 82 percent, in the quarter.
Merck & Co. Inc. also lost market exclusivity for asthma drug Singulair (montelukast sodium) in the U.S., with global sales declining $734 million, or 55 percent, to $602 million in the third quarter of 2012. Approval of a generic version of the attention deficit hyperactivity drug Adderall XR (mixed amphetamine salts) late in the second quarter of 2012 saw sales of the product by Shire plc fall 32 percent, to $102 million, in the third quarter. U.S. sales of cholesterol drug Lipitor (atorvastatin) marketed by Pfizer Inc., plummeted from $2.7 billion in the first six months of 2011 to $679 million in the first six months of 2012.
However ugly these numbers appear, the predicted doom and gloom scenario for pharma companies is not panning out. Some of them are exhibiting all the qualities of a good mountaineer and are successfully rappelling down the cliff to flatter ground.
According to a 2012 Accenture biopharmaceutical industry study from 2013 onward, the negative effect from sales lost due to patent expiry will start to decrease and sales from their drug pipelines and current portfolios will steadily improve. One of the conclusions of the study is that there really is life beyond the patent cliff: Its negative impact, which just reached its peak last year, will be overcome with the ratio of new sales from product launches and current portfolios compared to sales lost due to patent expiry recovering by 2016.
UCB Inc.'s Executive VP and President of NewMedicines Ismail Kola, summed it up in a talk at the 2013 J.P. Morgan Healthcare Conference: "2012 was a crossover year. Our new meds grew or sold larger than our existing meds. We're poised to deliver growth."
This recovery, in no small measure, is due to pharmas moving away from their traditional "blockbusterology" business plans. By taking a leaf out of biotech's playbook companies are adapting a more nimble and innovative research paradigm. By doing so they are becoming much more flexible and improving their research efficiencies.
Evidence for this comes from another recent study developed by the Analysis Group and supported by the Pharmaceutical Research and Manufacturers of America. Their report reveals that the product pipeline is full with more than 5,000 new medicines in the pipeline globally.
With many of these potential products in the late stages of clinical development the future for pharma companies is certainly looking brighter.