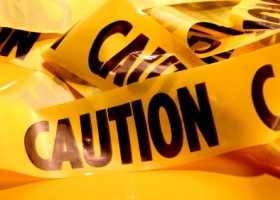 Despite what the New York Times and its echoers have said, makers of innovative biologics have legitimate reason to sound alarms about automatic substitution of biosimilars that have not proven their interchangeability – and it's not just because of the potential impact to their bottom line. That point was driven home by the recent recall of Affymax Inc. and Takeda Pharmaceutical Co. Ltd.'s Omontys (peginesatide).
Although Omontys is not a biosimilar, the unexpected postmarketing reports of serious hypersensitivity reactions linked to the erythropoiesis-stimulating agent (ESA) served as a reminder of the variability of biologics, their sensitivity to minute manufacturing changes and the difficulty of catching a rare safety signal in the full-blown biologic development process – let alone an abbreviated biosimilar path. It also evoked memories of a similar incident a number of years ago in which an increase in pure red-cell aplasia linked to Eprex, another ESA, was attributed to a change in rubber stoppers in the drug vials.
Both incidents should give the FDA pause about its approach to biosimilar approval. Because of the variability of biologics, biotechs and patient advocacy groups have urged the agency to require safety data for biosimilars. While the agency maintains that patient safety is its primary concern with any drug, it insists that since the reference biologic has demonstrated safety and efficacy, all a biosimilar must do is demonstrate similarity to the reference drug. The goal is not to require redundant clinical trials that would be expensive, unnecessary and unethical, according to the agency.
In light of the Omontys and Eprex recalls, the FDA, at the least, should require that marketed biologics and biosimilars have packaging identical to that used in clinical trials and be manufactured at the same facility, under the same processes, as that of the trial drug.
Neither the FDA nor most biotechs want the biosimilar path to fail. But they understand the complexities of making biologics, and they know that one disaster now could doom or indefinitely delay the new approval path.
Unfortunately, people not so familiar with the differences between biologics and small molecule drugs, which are far less complex than biologics, too often equate biosimilars with generics. Since generics are unquestionably accepted as equivalent to small molecule reference drugs, they can be substituted automatically for the brand drug at the pharmacy. Thus, they account for about 80 percent of the prescription drugs dispensed in the U.S. Many generics advocates envision the same success for biosimilars – if the FDA would just start approving them.
Yet even generics have had equivalency problems. Last year, the FDA found that a generic bupropion, approved based on extrapolated data, wasn't comparable to GlaxoSmithKline plc's antidepressant Wellbutrin XL 300 mg (bupropion). That incident raised questions about the use of extrapolated data for both generics and biosimilars.
Other generic equivalency issues were raised last year in a Government Accountability Office (GAO) report, which questioned the substitution of generics for some indications. The GAO cited a study that found patients on selective serotonin reuptake inhibitors (SSRIs) who switched to cheaper substitutes mid-treatment averaged $881 more in total health care costs than those who stayed on the more expensive brand SSRI due to a higher rate of hospitalizations and emergency room visits.
Another study referenced in the GAO report looked at the annual health care costs for kidney transplant patients treated with narrow therapeutic index immunosuppressants. Researchers found that patients on the generic needed higher doses of the drug or an additional immunosuppressant to maintain their new kidneys as compared with those on the brand drug.
Such issues could be magnified for biosimilars, given all that scientists don't know yet about biologics. That, coupled with the public's tendency to consider biosimilars as just more generics, should set off other alarms for makers of reference biologics. Some courts – most recently, the Alabama Supreme Court – have held brand drugmakers liable for adverse events caused by generics, which share the same labeling as the brand drug. Recognizing all that can go wrong in the manufacture of a biologic, makers of a reference biologic don't want to be on the legal hook for a biosimilar that a judge or jury mistakenly equates with a generic.
Editor's note: Need more information about biosimilars? Check out The Biosimilars Game: A Scorecard for Opportunities, Threats and Critical Strategies, a new report by BioWorld Data. Call for details (800) 477-6307.