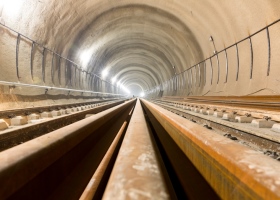 Hoping to debunk biopharma's biggest justification for high drug prices, Public Citizen released a report Monday showing that the 20 biggest drug companies collectively generated more than $100 billion in annual profits from 2013 through 2015, nearly double what a sizable chunk of the industry spent on R&D for innovative drugs. Biopharma's "messaging that emphasizes how much the industry spends to develop new drugs has for decades been drug corporations' central trope" in justifying higher and higher drug prices, the watchdog group said.
The cumulative profits Public Citizen reported sound breathtaking, especially when paired with the R&D spending of a larger pool of companies. In 2013, for instance, the top 20 drug companies rang up a total of nearly $104.2 billion in profits. That number fell to $100.5 billion in 2014, before climbing to $123 billion in 2015.
The billions spent on R&D pale in comparison, according to Public Citizen, which tallied the total the Pharmaceutical Researchers and Manufacturers of America (PhRMA) reported in R&D spending for its members plus that reported by nonmembers Roche Holding AG, Gilead Sciences Inc., Abbvie Inc. and Valeant Pharmaceuticals International Inc. The results show $52.8 billion in R&D spending in 2013, $54.1 billion in 2014 and $61.1 billion in 2015. (Note that R&D spending continued to increase even when profits shrank.)
When compared, the numbers appear damning, but looks can be deceiving.
For instance, Public Citizen included three companies known for their generics powerhouses in its list of top 20 drug companies. While Teva Pharmaceutical Industries Ltd., Allergan plc and Novartis AG, the parent to generics/biosimilars giant Sandoz Inc., offer innovative drugs, a big share of their revenue comes from generics, which don't require as much R&D as new drugs. The three companies together accounted for nearly 20 percent of the profits the top 20 firms reported in 2015.
Topping the list of the 20 companies that year, Novartis alone reported profits of nearly $17.8 billion – up nearly 92 percent from $9.3 billion in 2013. Sandoz' net sales generated $9.2 billion, or more than 18 percent of Novartis' net sales in 2015, the year it replaced Johnson & Johnson (J&J) as No. 1 in terms of biopharma profits. (J&J had that spot in 2013 with more than $13.8 billion in profits and again the next year with $16.3 billion, but its profits dropped to $15.4 billion in 2015.)
Throwing generics into the mix skews the point Public Citizen is trying to make, as does its one-size-fits-all view of drug companies, which follow different business models. Companies like Valeant, which was included in the watchdog's top 20 list even though it had a $292 million deficit in 2015, focus more on acquisition than in-house innovation. The report also ignores the billions of dollars being spent on R&D by a multitude of startups that aren't PhRMA members. Many of those companies invest in R&D for years before seeing a dollar of profit, and some of them won't ever reach that point.
Pricing is a complex problem with multiple factors and players. As Public Citizen rightly observes, "the drug pricing system is broken." But trying to fix it with a myopic report that further clouds the issue is not the answer.
Drug companies are doing a good job of developing new drugs, "but they can't kill us with the cost" of those drugs, Rep. Peter Welch (D-Vt.) said at a House subcommittee hearing last week. Instead of linking profits to R&D, he and other lawmakers are looking at the broader problem created by some companies gaming the competition and abusing exclusivities, as well as the lack of transparency in the distribution chain. (See BioWorld Today, March 24, 2017.)
But to fully address the pricing problem of 21st century cures, perhaps Congress should follow the bipartisan path it used to develop and pass the 21st Century Cures Act. Instead of flinging accusations and painting all drug companies in the same broad strokes, lawmakers need to first listen – to industry, players in the supply chain, the health care system as a whole and patients. Then, through a deliberative process, with everything on the table, they can hammer out a solution that deals with the problem instead of the rhetoric.
UPDATE: Public Citizen pulled its report after discovering a statistical error. It plans to repost the report later this week once it corrects the data.
UPDATE: April 4, 2017: The corrected report Public Citizen issued this week shows much less disparity between profits and R&D spending, as it included R&D performed abroad by the foreign divisions of foreign-owned PhRMA member companies. That investment was left out of Public Citizen's original calculations. The corrected R&D figures are $84.5 billion in 2013, about $88 billion in 2014 and nearly $93.1 billion in 2015.
However, the report still mixes generics with innovators and acquisition-based companies with pipeline developers. It also blurs the lines by including a company's total net income – not just the income generated by drug sales. For instance, the $16.3 billion in profits it lists for J&J in 2014 includes the company's device and consumer health business, as well as its pharmaceutical business. Comparing profits across sectors to just drug R&D is misleading.
The corrected report continues to focus on Big Pharma, again ignoring all the costly R&D conducted by small companies that aren't PhRMA members and some of which will never see a profit. According to the FDA, more than half of the innovative drugs it's approved in recent years have been developed by small biopharma companies.