With a newly raised $60 million series B financing, Tarsus Pharmaceuticals Inc. plans to start a phase IIb/III trial of its lead product, TP-03, for treating demodex blepharitis, and to jumpstart two other clinical programs.
Privately held, Irvine, Calif.-based Tarsus plans to get TP-03, a topical ophthalmic, into the clinic sometime in 2020, Tarsus CEO Bobby Azamian told BioWorld. He wouldn't comment on TP-03's mechanism of action but said the company pipeline could also be used for dermatological treatments. The company's remaining product pipeline includes other eyecare indications, he said.
Demodex blepharitis is caused by the eight-legged Demodex folliculorum mite, which is often found in hair follicles and certain glands. Blepharitis affects about 20 million Americans, Azamian said, and about 9 million of them have demodex blepharitis.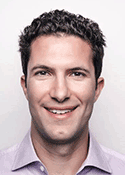 Azamian said Tarsus, founded in 2017, is considering its future business development avenues, such as corporate partnerships, noting that "blepharitis is appreciated by large eyecare companies."
Azamian is also co-chairman of Vibrato Medical Inc. and former CEO and chief medical officer of Metavention Inc. Last January, Minneapolis-based Metavention completed a $65 million series C financing and planned to use the funds to optimize its transcatheter-based metabolic neuromodulation therapy for glucose control in patients with type 2 diabetes and commence preparations for a phase II study in the U.S.
Tarsus Chairman Michael Ackermann is also an industry veteran. He is the CEO of Presidio Medical Inc. and the chairman of Oyster Point Pharma Inc. He had a two-year stint as vice president of neurostimulation at Allergan plc and was president and CEO of Oculeve Inc. Allergan acquired Oculeve in the summer of 2015 for $125 million in up-front payment as well as potential commercial milestone payments. Brent Saunders, president and CEO of Allergan, called the purchase "complementary to its dry eye treatments" at the time of sale.
"We founded Tarsus with the mission of bringing to market the first drug for demodex blepharitis, an important unmet need and one of the largest diseases in anterior segment medicine," Ackermann said.
Tarsus now has about 10 employees but plans to use the series B to hire about 20 more employees by year-end.
The company name comes from tarsi plates, connective tissues that provide support in the upper and lower eyelids.
The financing was led by Vivo Capital and included Frazier Healthcare Partners, Flying L Partners, Visionary Ventures, Aperture Venture Partners and Horowitz Group. This is Tarsus' second fundraising round, following a series A that was not publicly disclosed and was led by one of the series B investors, Azamian said.
There is plenty of competition to treat blepharitis. Nicox SA, of Sophia Antipolis, France, is in a phase II study of NCX-4251, an ophthalmic suspension of fluticasone propionate nanocrystals to treat acute exacerbations of blepharitis. Data released in December noted the study met the primary objective of selecting the dose, 0.1% once daily. The dose demonstrated efficacy in reducing signs and symptoms of blepharitis and dry eye disease. The company plans to move into a larger phase IIb trial.
In September, Eyevance Pharmaceuticals LLC acquired Tobradex ST for steroid-responsive inflammatory ocular conditions and Natacyn (natamycin ophthalmic suspension) 5%, for the treatment of fungal blepharitis, conjunctivitis and keratitis, from Novartis AG. Financial details were not released.
In June, Premark Pharma GmbH, of Basel, Switzerland, concluded a licensing deal with Novartis AG for exclusive global rights to develop and commercialize PMP-2207, an ophthalmic ointment formulation of an established anti-inflammatory, to treat blepharitis. Premark plans to move the agent into a phase III program and initiated a dialogue with the EMA and FDA while actively seeking development partners.