New York-based Immunovant Inc.'s phase IIa results with neonatal Fc receptor (FcRn)-targeting IMVT-1401 in thyroid eye disease (TED), also known as Graves' ophthalmopathy, prompted renewed speculation about the space, hot since the approval on Jan. 21 of Tepezza (teprotumumab-trbw) from Horizon Therapeutics plc, of Dublin.
And investors apparently liked the candidate, helping the firm to a public offering that yielded about $121.2 million. Immunovant sold about 8.3 million shares of common stock at $14.50 each, in a deal expected to close April 16. The company granted underwriters a 30-day option to purchase up to about 1.2 million more shares. SVB Leerink, UBS Investment Bank, Suntrust Robinson Humphrey and Chardan are acting as joint book-running managers for the offering. Nomura is serving as the lead manager, with Lifesci Capital LLC in the co-manager role.
TED is a rare condition, afflicting more women than men, where the muscles and fatty tissues behind the eye become inflamed, causing the eyes to be pushed forward and bulge outward in proptosis. That can cause a variety of symptoms such as eye pain, double vision, light sensitivity or difficulty closing the eye. The clearance of Tepezza, given intravenously, brought to market the first drug ever for TED, but the compound bears safety and tolerability issues, SVB Leerink analyst Thomas Smith pointed out when starting coverage in a Feb. 24 report.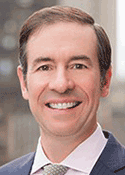 Immunovant CEO Peter Salzmann noted in a conference call with investors that patients endure a "tremendous amount of morbidity due to the pain" of proptosis, and may be unable to close their eyelids, leading to drying of the eyes and sometimes corneal abrasion. Double vision (diplopia), he said, is "under-recognized as a source of patient morbidity outside of the ophthalmology community. Those two features are measured across the clinical scale," he said.
Immunovant may have a leg up with subcutaneously administered IMVT-1401. The phase IIa multicenter, open-label, single-arm trial, called Ascend Go-1, tested two weekly 680-mg subcutaneous doses followed by four weekly 340-mg subcutaneous doses of IMVT-1401 in seven adult patients with moderate to severe active TED. (A planned eighth patient enrolled in a separate experiment, Ascend Go-2 instead of Ascend Go-1, the company said.) All patients in the trial have completed IMVT-1401 treatment and have entered the follow-up phase.
Mean reduction in total immunoglobulin G (IgG) levels from baseline to end of treatment was 65%. As evaluated at the end of treatment, four out of seven patients (57%) improved by two points or more on the Clinical Activity Score. Of six patients with baseline diplopia, four (67%) demonstrated improvement in diplopia, and three out of seven (43%) were proptosis responders. The safety and tolerability profile observed was consistent with the phase I effort with IMVT-1401 in 99 healthy volunteers. All adverse events turned up mild or moderate, with no headaches reported.
Whether using the drug in active TED will put the condition into a less severe chronic phase post-treatment or whether the symptoms will return full force isn't known. "I think there's an open question with regard to whether patients will need a shorter term of therapy or a longer course of therapy in order to really achieve what they're looking for," i.e., lasting results, Salzmann said. "The nice thing about having a medication that's available by subcutaneous infusion is that it will allow us in our phase III program to attack that hypothesis and treat patients for a longer period of time."
The scientific rationale for inhibiting FcRn in TED and other diseases is strong, in analyst Smith's view, and the profile of the Immunovant therapy suggests best-in-class potential, making the company "an attractive pure-play option in an area of increasing investor interest." FcRn is an IgG and albumin binding protein expressed on the cell surface of most hematopoietic, endothelial and epithelial cells. It recycles IgG antibodies by shuttling them away from lysosomal degradation, thus preserving pathogenic antibody levels in IgG-mediated diseases. Preclinical and clinical proof-of-concept studies for other FcRn-targeted therapies have validated the approach.
Commotion aplenty in MG
Smith modeled peak sales of about $2.7 billion for IMVT-1401 across three treatment areas – TED, myasthenia gravis (MG) and warm autoimmune hemolytic anemia. The picture could brighten still more. "Establishing proof of concept in these lead indications could open the door to 'white space' in additional IgG-driven autoimmune diseases, driving meaningful potential upside from our current valuation," he wrote. With multiple proof-of-concept data readouts expected across each indication over the next 12 months, Smith said he sees "a rich catalyst pathway that should continue to drive investor interest in the Immunovant story."
The company gained further ground with its prospect via the disclosure in February by Boston-based Alexion Pharmaceuticals Inc. that the company likely will not be moving ahead with its FcRn inhibitor, ABY-039, based on evaluation of initial phase I data. "We had noted ABY-039 as a potential competitor to IMVT-1401, but viewed its competitive profile as limited relative to other FcRn inhibitors due to its early stage of development," pending any new data that might suggest otherwise, Smith said.
Although the TED opportunity seems intriguing, Immunovant backers may focus more on the MG potential, since anti-FcRn therapies have been most convincingly validated there by other parties, including Argenx SE, of Breda, the Netherlands, and UCB SA, of Brussels, Belgium, which have rolled out proof-of-concept findings in MG, with positive phase II data and ongoing phase III experiments. Other anti-FcRn therapies are in development for MG, too, as are candidates taking aim at the complement pathway. A formidable player is Alexion's Soliris (eculizumab) approved in October 2017 for use in MG patients who are positive for acetylcholine receptor autoantibodies, where the drug is typically used as a last line of treatment. Soliris is a long-acting humanized monoclonal antibody targeted against complement C5. It inhibits the cleavage of C5 into C5a and C5b and blocks deployment of the terminal complement system. It was first approved in March 2007 for paroxysmal nocturnal hemoglobinuria. Although the drug is expensive – between $500,000 and $650,000 per patient per year – it's been prescribed more and more for MG patients. Alexion is also advancing the long-acting C5 complement inhibitor Ultomiris (ravulizumab) for MG, and Cambridge, Mass.-based Ra Pharmaceuticals Inc. has zilucoplan, a synthetic, macrocyclic peptide that blocks the cleavage of complement C5 into C5a and C5b. Both are in phase III trials. Ultomiris won FDA go-ahead in December 2018 for PNH and in October 2019 for atypical hemolytic uremic syndrome.