9 Meters Biopharma Inc., of Raleigh, N.C., is newly born from the merger of Innovate Biopharmaceuticals Inc. and privately held RDD Pharma Ltd., of New York and Tel Aviv, Israel.
About $22 million in new financing, led by Orbimed Advisors Ltd., and the signing of another merger into the new company of Richmond, Calif.-based Naia Rare Diseases Inc., which develops GLP-1 to treat short bowel syndrome, completes 9 Meters' new path.
It's a tangle of companies, cultures, tax laws and geography that 9 Meters' CEO John Temperato, who has notched decades of executive pharma experience, managed in the past year in bringing the deal together. Then, toward the end of the entire process, COVID-19 struck.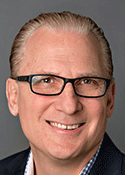 "We didn't find that to be an issue, strangely enough," he told BioWorld. "People were available 24/7. No one was going anywhere. The downside on COVID-19 for an emerging company was that you have a lot of investors wanting to keep their powder dry for existing companies because they didn't know what would happen."
The company plans to focus on treatments for rare, orphan diseases and unmet needs in gastrointestinal diseases. Temperato said it was important to change the company name for a fresh start, with a new profile and a new strategy "so that it's an entire newco. It's all about execution right now."
The combined company has two late-stage lead assets funded to key inflection points, including initiating a phase II trial in short bowel syndrome, a rare orphan disease, of NM-002, a long-acting GLP-1 agonist. The study is set to begin in the second half of 2020 with top-line results expected in 2021.
Meanwhile, the top-line results for its ongoing phase III study of larazotide acetate, an orally administered, gut-restricted tight-junction regulator, in celiac disease are expected in 2021. Larazotide acetate renormalizes the dysfunctional intestinal barrier by decreasing intestinal permeability and reducing antigen trafficking, such as gliadin fragments in celiac disease, and bacterial toxins and immunogenic antigens in nonalcoholic steatohepatitis.
It was October 2019 when Innovate and RDD said they planned to merge. In November, RDD entered a nonbinding letter of intent to acquire Naia, which also developed drugs for other rare gastrointestinal diseases. It has a long-acting GLP-2 agonist, NM-003, entering a phase I trial for an undisclosed orphan indication in 2021 and a dual mechanism immunomodulator, NM-004, ready for a phase I study for an undisclosed for orphan indication.
The 9 Meter stock (NASDAQ:NMTR) begins trading Monday, May 4. The last day for Innovate's stock (NASDAQ:INNT) was Friday, May 1, and it was a rough one as shares closed down 20.23% at 56 cents.
Prior to his current position, Temperato was senior vice president of sales and managed markets with Salix Pharmaceuticals Ltd., of Bridgewater, N.J., and helped drive growth of company revenues from $119 million in 2004 to $2 billion in 2015, when Salix was acquired by Bausch Health for about $16 billion. He was involved in the commercialization and growth of Salix's broad GI portfolio and executed more than 10 launches during his tenure at the company. Temperato became president and chief operating officer/chief commercial officer with Melinta Therapeutics Inc., of Morristown, N.J., in March 2016. Atlantic Healthcare plc, of Cambridge, U.K., appointed Temperato U.S. president and chief operating officer in August 2018. Then, in March 2019, he landed the CEO spot at RDD.
He brought Salix founder Lorin Johnson to the 9 Meters board and said he could have brought a lot more Salix folks with him, if he'd wanted.
"I could have filled the whole company with ex-Salix people but it was not right to do that," Temperato said. "It's a balance. … You have to know what they can deliver. We also have to know what we don't know and fill those gaps."
He added that there will be new hires as he continues to build out the team, adding employees to its clinical operations and regulatory space.
The company is designed, he added, to be agile and take on the right partners should the need arise.
"In business development, we'll never stop looking," he added. "We will continue to scour the world for assets that meet our strategy."