Zynerba Pharmaceuticals Inc.'s stock was slashed nearly in half June 30 as the company's pivotal Connect-FX study for treating fragile X syndrome behavioral symptoms failed to achieve statistical significance in its primary and three key secondary endpoints.
The study did, however, achieve statistical significance in the primary endpoint of improvement at 12 weeks in treating patients in the social avoidance subscale measurement, a finding heartening enough to prompt Zynerba to say it plans to meet with the FDA to find a regulatory path forward for Zygel, the pharmaceutical-grade cannabidiol transdermal gel being studied for treating behavioral symptoms of fragile X syndrome patients.
The Connect-FX study's primary endpoint was a measure of the change in baseline to the end of treatment, at 14 weeks, of the Aberrant Behavior Checklist-Community Fragile X factor structure, a standard parent/caregiver outcome measure often used in developmental disability clinical trials. Two of the secondary outcome measures also used the same scale with different prespecified subscales. The third secondary measure was a measurement using the Clinical Global Impressions Improvement scale, a seven-point Likert scale measuring behavioral symptomatic change at specific times compared to baseline.
The Devon, Pa.-based company's shares (NASDAQ:ZYNE) closed down 48.4% at $3.37 Tuesday. The share price has dropped steadily in the past year. A year ago, shares went for $15.44 each.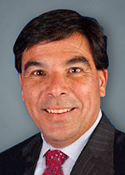 In a preplanned ad hoc analysis of patients with full methylation of the impacted FMR1 gene, a statistically significant improvement with a "p" value of 0.02 was achieved in the primary endpoint of improvement in the social avoidance subscale of the Aberrant Behavior Checklist for fragile X in patients receiving Zygel compared to patients assigned to placebo. The median improvement in the social avoidance subscale after 12 weeks of treatment was 40% for patients on Zygel and 21.1% for patients on placebo, Armando Anido, Zynerba's chairman and CEO, told investors on a call Tuesday morning.
"The 169 full-methylation patients represented 80% of the study population, and we believe that in the U.S., there are about 71,000 people suffering with fragile X syndrome, approximately 60% of whom have full methylation of the FMR1 gene," Anido added.
While rare, fragile X is the most common inherited cause of intellectual disability and the most common known cause of autism. Zynerba estimates it affects one in 3,600 to 4,000 males and one in 4,000 to 6,000 females.
Regarding the Connect-FX trial, 245 patients with fragile X syndrome, all confirmed with full mutation of the FMR1 gene, were enrolled in 21 clinical sites in the U.S., Australia and New Zealand. Dosing was 250 mg or 500 mg daily. The 14-week trial included a single-blind, two-week placebo run-in period, which is often used in neuropsychiatric clinical trials to control the placebo effect, Joseph Palumbo, Zynerba's chief medical officer, noted in Tuesday's conference call.
Getting in front of the FDA as soon as possible with the data is a priority with Zynerba, Anido said. But there are steps he said he would rather not have to take.
"Ideally, we would prefer to not have to do an additional study," he said. "Now we'll clearly do some work just in case that's what they come back with. But right now, I think that we believe that with a dataset that includes over 167 patients, where there is a clear differentiation on a primary endpoint as well as trends in a couple of other secondary endpoints, right, that we hopefully have a chance that we won't have to do any further studies."
The Connect-FX study took two years to complete.