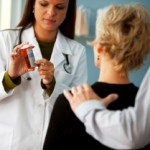 An FDA advisory committee this week gave a half-hearted vote of approval – 9-8, with two abstentions – for Alexza Pharmaceuticals Inc.'s Adasuve (Staccato loxapine). But the vote was conditioned on limiting the inhaled antipsychotic to one dose per day and imposing a much stiffer REMS than what the company had proposed.
While Alexza didn't feel that much love from the Psychopharmacologic Drugs Advisory Committee (PDAC), it did get enough to bolster its flailing shares and keep hope alive for FDA approval come the Feb. 4 PDUFA date. A day after the lackluster committee performance, Alexza (NASDAQ:ALXA) hit $1, a 60 percent improvement over its Friday closing of 62.5 cents. But as the day waned and the reality of the vote sank in, the share price settled at just under 80 cents Tuesday.
There may have been a lot more love flowing had Alexza not fallen into a trap that's ensnaring a lot of promising drugs: It forgot its patient.
In focusing on getting drugs developed and approved by an agency more and more averse to risk, drugmakers often try to create the perfect trial setting to showcase the efficacy and "safety" of their investigational drugs. The trouble is patients don't live in a perfect world.
The real world setting for Adasuve, for instance, is most likely the psychiatric emergency room, but Alexza didn't test it there. Instead, it recruited subjects through community referrals. Because of a risk of bronchospasms, trial subjects went through intensive screening for asthma and chronic obstructive pulmonary disease. Those with significant pulmonary disease were excluded from the pivotal trials. Subjects also were trained to use the device prior to treatment.
But when acutely agitated patients are brought in to a psychiatric emergency room, they are in no condition to give their medical history, follow directions on use of an inhaler or effectively report respiratory problems they might have as a result of the treatment.
Another fact Alexza forgot about Adasuve's intended patients is that they have a high rate of smoking, which can lead to respiratory problems. In testing Adasuve, Alexza excluded smokers, for safety reasons, from its Phase I and II trials. As a result of the trial setting and exclusions, the FDA questioned whether the true risks of Adasuve are known.
To ease the FDA's concerns, Alexza proposed a real-world postmarket study that would, for the first time, compare Adasuve with standard of care instead of placebo. PDAC members rightly commented that this study should have been done to support approval.
Alexza isn't alone in forgetting the intended patient in an effort to make a drug as attractive as possible. Time after time, advisory committees question sponsors about the lack of relevant study data. While a sponsor could go broke conducting every study a committee suggests, some of them are no-brainers. An antiviral being developed to treat hepatitis C should be tested in patients who also have HIV since the two are often comorbidities. Or a drug intended mostly for a geriatric population should be tested in elderly subjects instead of younger people who might be healthier.
Yet sponsors continue to come to advisory committees with the answers to the wrong questions, hoping that a REMS, a boxed warning or a restricted label will cover the inadequacies of their trials. Instead, they should begin by focusing on the needs, the health and the lifestyle of the intended patients and then design their trials based on those demographics.