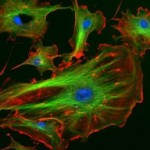 For every scientific advance I cover, there is another that I look at with regret and ignore. With the increase in overall scientific output, the fact that there is lots of good research that I never get to write about will not change any time soon.
There are also those stories that our readers need to know about, but do not lend themselves well to covering as a story. Retractions and back-and-forth disagreements between labs can be in this category; so can the third excellent paper on a very similar topic within a week or two, as can findings that are more pertinent to diagnostics than therapeutics development.
And science reports, even in short form, most often need at least slightly more of an introduction than we can provide in our business briefs; the sinoatrial node needs to be explained in a way that a Series B financing, at least to readers of BioWorld Today, does not.
This was the impetus behind Bench Press, which we started publishing last year. A weekly roundup of the things I wish I could cover in more detail, the things that you need to know without necessarily knowing all the details, and the interesting fringe.
Did you know that paclitaxel may promote metastasis? That there is now an antibody that is effective against group 1 AND group 2 influenza viruses? That you can make a cancer drug from parts of two Swimmer's Ear bacteria?
Ok, that last one you knew. Because you follow us on Twitter, of course. But for the rest, check out this week's Bench Press!