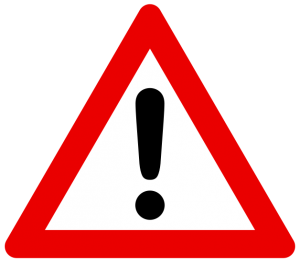 New York may be the town that never sleeps, but Washington is the town that never fails to amaze. We currently have a sex scandal seeming to rival the Bill Clinton-Monica Lewinsky detonation, but the current scandal has more in common with the Profumo affair because a secretary of defense was involved.
Obviously the President has a number of distractions. One of those is Benghazi, a story seeming to grow more convoluted every day. Somewhat linked to all that – more or less immediately – are Gen. David Petraeus, Gen. John Allen, Jill Kelley, and Paula Broadwell (apparently it doesn't end there, but I just don't have the stomach for any more).
Then we hear the FBI was investigating the CIA chief purportedly without telling the White House until 5 pm on election day. If that doesn't stretch your brain, nothing will.
So what does all this have to do with the device tax and the fiscal cliff?
Well, let's face it: The Benghazi-Petraeus thingamabob and the FBI-watching-the-CIA chief mindblower together constitute a mess that can't help but distract everyone working within 10,000 feet of the Oval Office (read: Capitol Hill). They're an enormous pair of problems for anyone who shows up at the White House for work every day, and they will not go away in a week or two.
That leaves the House and Senate for leadership on the Gordian knot known as the fiscal cliff. The GOP still holds the House, but as we discussed previously, Democrats picked up three seats in the Senate, thus giving Senate majority leader Harry Reid more reason to play hardball. And let's face it. Senator Reid knows from hardball.
If you don't believe me, remember that Reid alleged earlier this year that Mitt Romney had not paid a dime in federal income taxes for a decade or so, an assertion that proved amazingly dead wrong. Reid never came clean on that utterly unfounded little slur, so why would he suddenly get bashful now?
"We could avoid the fiscal cliff for 98% of Americans today," Reid is credited with having said recently. Clearly the line has been drawn. Add to that the fact that President Obama has said enough to indicate he believes the election gave him a mandate, and there's no expectation Democrats will bend much at all, if any, on any hot-button tax matters. One exception would be the R&D tax credit, except that it's not even remotely controversial.
There are a couple of conclusions to be drawn from all this. One is that the Bush-era tax cuts will lapse for those making more than a quarter of a million bucks a year, and the second is that all the fiscal cliff issues will go down to the wire. Both parties are pretty dug in, and although one cannot rule out the possibility that one side will cave and thus expedite a resolution, it's rather unlikely. These issues are almost sure to devour enormous amounts of time and energy on the Hill. Hence, it's tough to see how a device tax repeal is likely to draw much interest in the Senate (let alone draw 60 votes), at least not without offsets.
"Offsets? In this fiscal environment? Are you kidding me? Offsets?" I can almost hear myself saying that in the same tone of voice Jim Mora used in addressing a question about his team making the playoffs a few years back.
I would gently remind the reader that the Medicare physician fee doc fix (a.k.a. SGR) is a $27 billion a year mess Congress has yet to address. Granted the device tax comes to far less than that, but many in Congress might argue they have no business repealing the device tax with SGR hanging over the king's head.
In other words, good luck with that device tax repeal.