Bicycle Therapeutics plc said Roche Holding AG's Genentech Inc. has agreed to pay $30 million up front for rights to develop and commercialize up to four potential immuno-oncology therapies using the company's bicyclic peptide platform. Bicycle will be responsible for all discovery and lead optimization, while Genentech will take up R&D beyond that. Potential milestone payments, including those tied to regulatory and commercial wins, could push the deal's total value to $1.7 billion, plus royalties.
Following news of the deal, American depositary shares in Oxford, U.K.-based Bicycle (NASDAQ:BCYC) rose 2.1% to $14.96 on Feb. 25, 96 cents higher than their initial $14 per ADS pricing during the company's May 2019 IPO.
Though Bicycle has inked other ongoing partnerships, it has mostly reserved oncology development for itself, Astrazeneca plc, Bioverativ Inc. (now part of Sanofi SA), Oxurion NV and the Dementia Discovery Fund to explore applications beyond cancer.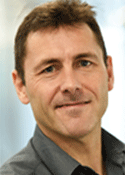 What compelled the company to open up immuno-oncology (I-O) for partnering is the vast amount of work that there remains to be done with its platform in the space, Bicycle Therapeutics CEO Kevin Lee told BioWorld. "It's more than we can handle as a fairly young, small, up-and-coming biotech company," he said. "So it made a lot of sense to us that we needed a strategic partner. And who better than Genentech, who are, I think, in everyone's eyes a major thought leader in this I-O arena?"
The company's NCEs, which it calls "Bicycles," are synthetic short peptides constrained to form two loops to stabilize their structural geometry. The approach confers high affinity and selectivity, while providing a relatively large molecular surface area that allows targets to be drugged that have historically been difficult to address with non-biologics. Because of their character, Bicycles rapidly penetrate into tissue, an important element in solid tumor applications.
"We can drug protein-protein interactions in a way that other small-molecule approaches can't," Lee said.
Initial discovery and optimization activities covered by the deal will focus on two undisclosed I-O targets, potentially with additional targeting elements, Bicycle said. Genentech has the option to nominate up to two additional I-O targets, potentially with additional targeting elements, to be the subject of additional collaboration programs. If it does so, Genentech would pay Bicycle an expansion fee of $10 million per additional program.
For each Bicycle handed off under the new collaboration, South San Francisco-based Genentech has a right to advance development candidates into further preclinical development and obtain exclusive global development and commercialization rights, triggering potential success-based milestone payments totaling $10 million to $12 million per program in doing so.
Should the assets that are part of the collaboration reach market, Bicycle is also eligible to receive up to $200 million in sales milestone payments on a product-by-product basis and tiered royalty payments on net sales at percentages ranging from the mid-single to low double-digits.
"Bicycles represent a novel therapeutic modality and have shown promise as modulators of several types of tumor-killing immune cells," said James Sabry, global head of Roche's pharma partnering effort. With Bicycle's technology, Genentech's team hopes to "create a new wave of immunotherapy options" to expand the number of people who could benefit from Bicycle's approach, he said.
Alongside its work with Roche, Bicycle continues to work with Cancer Research UK (CRUK), a group it first partnered with in December 2016 to advance BT-1718, a Bicycle toxin conjugate for the treatment of patients with advanced solid tumors, now moving toward phase II. It is also working with CRUK to progress BT-7401, a multivalent Bicycle CD137 agonist through a future phase IIa study.