SHANGHAI – Now is the time for foreign pharmaceutical companies to include China in their strategies, as the country's recent regulatory reform, vast patient pool and lower costs represent opportunities to score approvals faster, said experts at the Chinatrials12 Summit.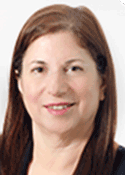 "China was changing. Everything was happening, and they opened up new possibilities," said Judy Walker, chief medical officer of Cerecin Inc., a Singapore-headquartered Alzheimer's disease (AD) specialist. "The government has been making new roads in China. More patients are getting diagnosed."
Walker said China emerged as a new option when Cerecin was mulling where to conduct clinical trials. "You'll go back to the U.S. to do a global study, or think very carefully and do a multiregional study in regions that we thought were strategically important," she said.
Then China came to her mind. After all, the country has emerged as the world's second largest pharmaceutical market with great unmet clinical needs.
A major reason foreign players now see opportunities in China is its regulatory reform, which aims to introduce more and better novel drugs. Various FDA-like measures are being implemented: accepting overseas clinical data, allowing research-based biotechs to outsource manufacturing, offering priority review and conditional approval for innovative drugs, initiating a 60-day timeline for IND approvals and formulating the first rare disease catalog. Those measures come on the heels of China's membership in the International Council for Harmonization in 2017, which means China is becoming more aligned with international standards for clinical trials.
And to Walker, an AD expert, China's National Medical Products Administration (NMPA) recently granting conditional approval to Shanghai Green Valley (Group) Co. Ltd.'s GV-971 for AD is a regulatory breakthrough. The approval was based on the clinical data from a multicenter phase III study that enrolled 818 patients. (See BioWorld, Nov. 6, 2019.)
"I think the NMPA are quite pragmatic, in the sense that they say, 'Okay, you've got one study. It's positive. There's an unmet need. We have millions of people in China looking for this drug. Let's be pragmatic. Let's approve it,'" said Walker.
"Combining the NMPA's pragmatism and the FDA's efficiency is really a nice mix, and I think this really opens things up for people to come to China to do studies in China to get drugs approved in China," she added.
And speaking of pragmatism, China represents a vast patient pool after all, and patients are mostly treatment-naive. When Walker considered where to conduct multiregional clinical trials, the first question she asked herself was where the patients are.
"Not only are there more patients in Asia and China, but also they are the ones that need to be targeted," she said. Cerecin is launching a multiregional phase III study of its AD drug candidate, tricaprilin, in mild to moderate AD, and 200 out of 300 patients are from China.
The biotech designed the study to meet the requirements for marketing approval in China. Winning the first China approval is valuable, Walker noted.
"China is a huge market for any company here. Even if we never got approval anywhere else, it still is a huge market in itself. Secondly, approval in China can also get us approval in certain other countries in Asia for sure," she explained.
Cerecin is one of the foreign players that benefit from China's regulatory environment that aims to benefit all, not just Chinese biotech companies.
Drug development costs are also significantly lower in China, according to Dan Zhang, executive chairman of Beijing-based CRO Fountain Medical Development.
"The cost of conducting clinical trials in China is one-third or one-fourth of that in the U.S.," he said. The newly implemented marketing authorization holder system allows manufacturing to be outsourced.
He said biotech companies should conduct trials simultaneously in the U.S. and China to take advantages of both environments. (See BioWorld, Nov. 13, 2019.)
A few reminders
There are a few things to note for companies that are keen to carry out clinical trials in China, regulatory experts reminded the audience.
"Before applying for a pre-IND meeting with the NMPA, I advise the companies to prepare all the materials needed, otherwise there won't be enough information for the regulators to decide if the meeting is necessary," said Charley Sha, head of regulatory affairs at PPC China Group.
More detailed technical documents, such as the asset's chemistry, manufacturing and controls, are particularly useful so that the regulators can better understand an innovative drug candidate, Sha explained. Well-managed pre-IND communications can shorten the IND review and lower clinical hold risk.
Once the asset moves into NDA-ready stage, companies should conduct quality control (QC) testing before filing for an NDA. "For innovative drugs, there might not be a sample product. Companies should think about the manufacturing timeline to pump out sample products early for a QC test before NDA submission," he explained.
New regulations need to be considered as well, Sha noted. The Human Genetic Resources Regulations implemented in June serve as an example. Any foreign biotech companies or institutes intending to use China's human genetic resources for scientific research must engage a Chinese partner. Approval is also required to transfer Chinese human genetic resources abroad.