DUBLIN – Monte Rosa Therapeutics Inc. emerged from stealth mode with $32.5 million in funding commitments from series A investors Versant Ventures and New Enterprise Associates to enable it to bring new science into the increasingly crowded field of targeted protein degradation.
The company is already on the hunt for series B funding, too, to take its first compounds into the clinic. It aims to file at least one IND during 2021. "This is a platform where you first have to do a heavy lift in order to open up the space for you," Versant's managing partner, Alex Mayweg, told BioWorld.
Although now headquartered in Boston, Monte Rosa's origins are European. The company is a graduate of Versant's Ridgeline Discovery Engine, in Basel, Switzerland, and its academic co-founders are Rajesh Chopra, Ian Collins and other colleagues at the London-based Institute of Cancer Research U.K. Nicola Thomä, of the Basel-based Friedrich Miescher Institute for Biomedical Research, has also joined the founding group, as scientific advisor. "Having him involved in Monte Rosa has given us a lot of additional insight," Monte Rosa CEO – and Versant venture partner – Markus Warmuth told BioWorld.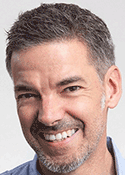 Monte Rosa has developed a platform to enable it to conduct targeted protein degradation by using small-molecule drugs to reprogram ubiquitin ligases. "The most interesting aspect of protein degradation to me is the mechanism by which some small molecules are able to degrade protein targets," said Mayweg. "The structures of thalidomide and lenalidomide are extremely similar to each other, yet they are different drugs."
Thomä's lab has uncovered key structural insights into the mechanism though which the E3 ubiquitin ligase cereblon (CRBN) sequentially adds ubiquitin tags to target proteins that earmark them for destruction. His group described – in the Feb. 24, 2016, issue of Nature – a glycine-containing beta-hairpin loop on casein kinase 1 alpha (CK1alpha), a target of the immunomodulatory – "imid" – drug Revlimid (lenalidomide), which is the basis of a protein-protein interaction with cereblon. The interaction – and subsequent proteasome-mediated degradation of CK1alpha – only occur in the presence of lenalidomide, which binds cereblon and forms a composite interface that can engage the kinase.
Subsequent to that work, Thomä and colleagues identified a similar motif within a Cys2-His2 (C2H2) fold in the zinc finger (ZF) proteins Ikaros (IKZF1) and Aiolos (IKZF3), which are targets of thalidomide and its analogues lenalidomide and pomalidomide (Pomalyst). Crucially, they found that the same basic proteasomal degradation mechanism mediated by that hairpin structure could also be harnessed to drug about 800 C2H2-containing ZF transcription factors previously considered to be undruggable. They also established that variations in the drug-like molecules employed altered the specificity of the protein substrates that underwent degradation. The group's findings appeared in the Nov. 2, 2018, issue of Science, in a paper, titled "Defining the human C2H2 zinc finger degrome targeted by thalidomide analogs through CRBN."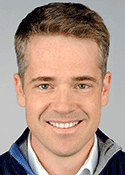 "We believe there are at least 1,000 proteins with that structure exposed enough on the protein surface to be accessible to our approach," Warmuth said. "We've proven the target space is huge," he added. "The chemistry space is just as sizeable." What's important to Monte Rosa's investors is that the approach is distinctive. "Our ambition was to find novel chemical matter that is different from what has been done before," Mayweg said.
Protacs – proteolysis-targeting chimeras – have become the favored route to protein degradation because of the versatility of the approach, which entails linking together small molecules that bind a target protein and an appropriate ubiquitin ligase. "Most every company doing Protacs is going after targets that have already been drugged by other means and methods," Warmuth said. That's because the proteins still need to be druggable, in the sense that they need the binding pockets that drug hunters normally seek. In contrast, Monte Rosa's approach brings into play a whole new set of targets that do not have the kind of structural toeholds that drug developers normally need. "That makes them resistant to drug discovery in any other way," Mayweg said. The initial focus is on cereblon, the best known E3 ubiquitin ligase, in order to evaluate whether it could "be stretched to new targets," Mayweg said. "We are looking at other ligases too."
Monte Rosa has emerged at a time when the protein degradation field is exploding. Recent financings include a $7.5 million A round at Motherwell, Scotland-based Amphista Ltd. and Cambridge, Mass.-based Kymera Therapeutics Inc.'s $102 million series C round. The latter firm also received $75 million up front from a discovery deal in rare disease it entered with Boston-based Vertex Pharmaceuticals Inc. last year. Recent deals include San Diego-based Vividion Therapeutics Inc.'s pact in oncology and immunology with Basel, Switzerland-based Roche Holding AG, which involves $135 million up front, and Nurix Therapeutics Inc.'s pact with Paris-based Sanofi SA, which involves $55 million up front.
New Haven, Conn.-based Arvinas Inc., which pioneered the Protac field, has started to report preliminary clinical data from its lead drug candidates, ARV-110, which targets the androgen receptor and which is undergoing a phase I/II trial in prostate cancer, and ARV-471, which targets the estrogen receptor and which is undergoing a phase I/II trial in breast cancer.