Castle Creek Biosciences Inc. CEO John Maslowski told BioWorld the firm's $75 million financing will propel phase III research with FCX-007 in recessive dystrophic epidermolysis bullosa (RDEB), with top-line data due in the first quarter of 2021 – "a big inflection point" for the Exton, Pa.-based company, which plans a BLA filing for that year as well.
The most severe and debilitating form of EB, RDEB is characterized by extremely fragile skin with extensive blistering and wounds. FCX-007 consists of a genetically modified autologous fibroblast that encodes the gene for type VII collagen.
Paragon Biosciences, of which Castle Creek is a portfolio company, led the $55 million equity investment that included Fidelity Management & Research Co. and Valor Equity Partners, plus a $20 million venture loan from Horizon Technology Finance Corp. The new money will help Castle Creek expand its cGMP infrastructure outside of Philadelphia, Maslowski said.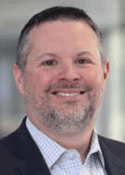 Results from the ongoing phase I/II experiment with FCX-007 continue to show positive trends in safety and wound healing in RDEB patients. Data from the trial rolled out at the inaugural World Congress on Epidermolysis Bullosa held in London at the start of this year. FCX-007 was given to 10 nonhealing chronic wounds of which eight achieved complete wound closure 12 weeks post-administration (80%) vs. no wound closure in intra-patient, matched nontreated wounds (0%). The treatment continues to be well tolerated up to 52 weeks post-administration.
In April 2019, Exton, Pa.-based Fibrocell Science Inc. disclosed that Castle Creek agreed to support development and commercialization of FCX-007. The deal gave Castle Creek an exclusive license to FCX-007 in the U.S., and included a $7.5 million up-front payment for Fibrocell, as well as coverage for up to $20 million in development expenses ahead of the BLA filing. Millions more in regulatory and sales-based milestones to Fibrocell could follow, some of which will flow to Fibrocell's collaborator, Intrexon Corp. Castle Creek is also advancing clinical research evaluating a diacerein topical ointment, CCP-020, for the treatment of EB simplex and other forms of EB. In the hopper, too, is FCX-013, a gene therapy for the treatment of moderate to severe localized scleroderma.
But much investor attention centers on RDEB, where Castle Creek is not without competition. Pittsburgh-based Krystal Biotech Inc. has plans for a phase III trial with beremagene geperpavec, previously known as KB-103, due to start in the first half of 2020. The product is a gene therapy designed to deliver a functional version of the COL7A1 gene to skin cells, and deploys a modified form of the herpes simplex virus and aims to restore type VII collagen. Also in play: Abeona Therapeutics Inc., of New York, which has EB-101 in a phase III study. An autologous, gene-corrected cell therapy, EB-101 also involves using gene transfer to deliver COL7A1 genes into a patient's own skin cells.
A major challenge in RDEB is to make responses last. In that respect, SVB Leerink analyst Mani Foroohar regards as tops Abeona, and said in a Feb. 20 report that EB-101 stands "poised to become mainstay gene therapy in RDEB" despite the soon-to-be competitive field. The candidate has demonstrated the longest duration of therapy so far, in the range of two to five years, and he "anticipate[s] EB-101 approval in the U.S. in the second half of 2022 or the first half of 2023," modeling $549 million in peak unadjusted revenues. Foroohar started coverage of Abeona with an outperform rating and a $6 price target. In a March 17 report, he pointed out that Abeona believes enrollment in the phase III trial will complete by the third quarter of 2020, though "COVID-19 disruptions introduce uncertainty into that estimate." Shares (NASDAQ:ABEO) closed at $2.17 on March 25.
Once-a-year therapy cryopreserved
Maslowski noted that Abeona's technology involves a grafted sheet, and it was developed originally at Stanford University, where Castle Creek's chief medical advisor, Alfred Lane, was involved. "They've just had folks on drug longer," he said, calling EB-101 "an important product" for "very large erosions." Sometimes a patient's entire back will be missing its epidermis. "In those particular cases, grafting makes a lot of sense," he said. "These [Abeona treatments] are being sewn on in the operating room under full anesthesia. Ours are done outpatient, usually in a sedation suite or they can use a topical anesthetic." Given the nature of the procedure, "you would imagine any graft should have good durability, regardless of genetic correction," he said. "That doesn't, though, exclude the patient as an FCX-007 patient. We think we have a bit more flexibility in dosing, because [our therapy is] intradermally injected. We can treat wounds that are emerging and becoming larger," and target "areas where you just can't graft." FCX-007 and EB-101 might "work quite synergistically," he said.
The topical Krystal candidate is "a little different in a couple of ways," Maslowski said. "We've only seen some data from them so far, and it looks like they've been focusing more on recurrent wounds" – those that "open and close over time. They're technically chronic, but they do have this ability to close and then they break open again." Castle Creek's work, on the other hand, carefully selects patients with nonclosing wounds, he said.
Quality of life (QoL) measures in RDEB are especially important. During a conference call on March 17, Abeona CEO Joao Siffert said such findings can be "more complicated," since "a lot of the things that affect their quality of life are results from years, a very large wound burden and chronic wounds. Some of these patients developed fusing of their fingers," he said, which brings issues for them with maintaining a good nutritional status. "One could imagine that if you, over time, can treat a significant proportion of their wound burden, whereas you won't cure the disease, you could start to make a dent on some of the systemic manifestations – decrease their metabolic demands" while reducing pain.
Maslowski said QoL is part of Castle Creek's investigations. He cited problems with anemia in RDEB, a condition that "attacks the interior of the mouth and the gastrointestinal tract," causing pain while eating. "A lot of patients are fitted with feeding tubes early in life to try to combat that. We've done some work inside the mouth with gingival fibroblasts. That's something we'd love to explore in the future." In the "mitten-hand," fused-finger syndrome, bones remain intact but the flesh must often be separated in surgery. The esophagus may close and need an operation as well. "It's absolutely terrible, what they go through," he said.
Castle Creek plans to commercialize FCX-007 itself, focusing on a patient population of between 3,000 and 3,500, Maslowski said. "We'll create a bank of these cells and cryopreserve them for that particular patient," who will be treated about once a year. "The hope is that we can see longer effects as we move along." With 40 employees, the company aims to increase to 60 by the end of the year.