LONDON – Forbion has faced down COVID-19 to reach the first close of €185 million (US$208 million) for a new growth opportunities fund, which will be dedicated to late-stage investments in companies with mature assets.
The fund will put up to €30 million per deal into companies in phase II/III development, or shaping up for an IPO, or which have made it to a public exchange and are undervalued and undercapitalized.
While the strategy for the fund began to take shape last summer, the attempt to attract investors started in February, just as the virus started to take hold in Europe, said Sander Slootweg, managing partner and co-founder of Forbion.
Fundraising "is never easy, but we did it in a relatively short time frame," Slootweg said. "Certain LPs [limited partners] hit the pause button and said they will reassess at the end of the year. But across the board, we did not encounter a lot of issues," Slootweg told BioWorld.
Lockdown measures meant only one meeting with an LP was face to face; the rest were online. "It turned out to be more productive because usually there is a lot of travel," Slootweg said. It helped that most of the investors have backed previous Forbion funds, and that there had been previous contacts with the new investors.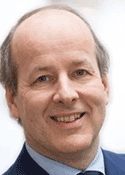 But although virtual fundraising turned out to be "very effective," Slootweg said he does not think it can replace the toil of the roadshow and physical meetings. "You can't build personal bonds," he said. "It always helps to go to dinner or have a drink."
Returning investors to the new fund include Pantheon, KfW Capital and the European Investment Fund. New investors include Eli Lilly and Co., Horizon Therapeutics plc, the Belgian Growth Fund and New Waves Investments.
The spur to set up the fund was the increasing number of late-stage opportunities in Forbion's deal flow. Dirk Kersten, general partner, who is heading the new fund, said that brought home the shortage of late-stage capital available to European companies.
Market research indicated there is 60-fold less money available for life sciences companies at that stage of development in Europe compared to the U.S., and of the "main actors" in Europe are a number of U.S. crossover investors.
Currently, the market for late-stage private investments in Europe is around €2 billion. Despite the de-risked nature of their assets, companies in that segment are still underserved. "As a result, many companies and assets stall in late-stage development," Slootweg said.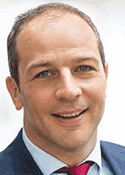 "We had the structure and expertise to look at this market and realized we had an opportunity," Kersten said. "We started to recruit internally and to build the team," he told BioWorld.
A key part of that was to set up an advisory group of some of Europe's leading biotech CEOs, who have successfully navigated the late-stage funding waters, including Onno van de Stolpe, of Galapagos NV, Jan van de Winkel, CEO of Genmab A/S, and Werner Lanthaler, Evotec SE CEO. "They recognize the opportunity for growth capital, because they've been through it," Kersten said.
Among the team recruited to run the fund are Carlo Incerti, former chief medical officer of Sanofi-Genzyme, and Patrick Vink, former chief operating officer at Cubist Pharmaceuticals Inc.
The goal is to extend the fund to €250 million by the end of the year, to invest in eight to 12 companies.
Investments in companies with phase II/III programs will provide sufficient funding to get to filing for regulatory approval. Meanwhile in crossover rounds prior to a listing, Forbion's growth fund will anchor syndicates of four or five partners, putting in around €150 million in total.
More opportunistically, 20% of the new fund will be invested in undervalued assets in companies listed on European stock exchanges.
Kersten said in the view of Forbion, the U.S. has an excess of capital going into private rounds. "We want to pull in some of that capital to Europe," he said.
However, European companies that Forbion shapes up for an IPO will continue to list on Nasdaq. European exchanges "lack critical mass," said Slootweg.
Slootweg said negotiations are underway on the first two deals from the new fund, and he expects a strong deal flow.
The first close of Forbion's growth fund comes just two weeks after its joint venture partner, Biogeneration Ventures, raised $118.7 million for its fourth fund. Here, the investment thesis is based on the potential value tied up in European academic research, another underserved sector of the market.
The close of the Biogeneration fund followed days after that of Epidarex Capital, which announced it closed a US$126.3 million third fund on June 22, also for getting university spinouts off the ground.