Like many companies, New York-based Abeona Therapeutics Inc. faltered clinically as a result of the COVID-19 virus, which delayed enrollment in the phase III study with EB-101 gene therapy in recessive dystrophic epidermolysis bullosa (RDEB), but the company earlier this month disclosed the restart of patient enrollment in the experiment called Viital.
Signups at Stanford University Medical Center had been paused in March 2020 in order to redirect health care resources to COVID-19 patients and to ensure the safety of study participants and site staff, Abeona noted. RDEB is a highly debilitating rare genetic skin disorder caused by mutations in the Collagen VII gene that makes patients' skin fragile, easily blistering and tearing at the slightest contact. People with the condition develop widespread wounds, often large and chronic, over a significant portion of the body. Those with a higher wound burden are at risk for systemic complications that can include infection, anemia and skin cancer. No effective therapy exists, and afflicted people typically are given palliative care – painful bandages plus prescription opioids.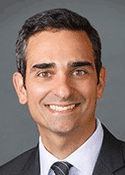 EB-101 is an autologous gene-corrected cell therapy that restores normal function of Collagen VII. Treatment involves using gene transfer to deliver Collagen VII genes into a patient's own skin cells (keratinocytes and progenitors) and transplanting them back to the patient to enable normal type VII collagen expression and thereby heal wounds. Data from a phase I/IIa trial conducted by Stanford University evaluating EB-101 showed that the approach provided durable wound healing for RDEB patients lasting as long as five-plus years, including for the largest, most challenging wounds that affect the majority of the RDEB population. In the U.S., Abeona holds regenerative medicine advanced therapy, breakthrough therapy and rare pediatric designations for EB-101, which has been awarded orphan drug status in the U.S. and EU.
In mid-March, investigators at Stanford treated the first patient in Viital. At the time, during a conference call with investors, CEO João Siffert said the process with the study "closely parallels the potential real-world application of EB-101, and it's an important step" toward getting the treatment to market. The making of EB-101 is nailed down, too. "A concerted effort by the Abeona team has enabled us to successfully execute the multistep EB-101 manufacturing process at our Cleveland facility, from transduction to cell growth and expansion to packaging and transport to [the] clinical site for transplantation, back on to the patient." Before COVID-19, Abeona ran into other trouble when, in September 2019, the FDA placed Viital on clinical hold. The agency wanted more data on transport stability of the experimental therapy from Cleveland to clinical sites as far away as Palo Alto, Calif.-based Stanford.
Abeona isn't alone in RDEB. In April 2019, Exton, Pa.-based Fibrocell Science Inc. partnered with Castle Creek Pharmaceuticals LLC on FCX-007, Fibrocell's lead gene therapy candidate. The deal, in which Castle Creek gained an exclusive license to FCX-007 in the U.S., included a $7.5 million up-front payment for Fibrocell as well as coverage for up to $20 million in development expenses ahead of a potential BLA filing. In December of the same year, Castle Creek, of Parsippany, N.J., bought Fibrocell. The latter had already started a phase III study with FCX-007, a genetically modified autologous fibroblast that encodes the gene for Collagen VII.
Also at work in RDEB is Krystal Biotech Inc., of Pittsburgh, which just started a phase III trial to test B-vec (beremagene geperpavec, previously known as KB-103). In October 2019, the company made public positive results from the experiment at Stanford testing B-vec, a replication-defective, non-integrating viral vector that has been engineered by way of Krystal's STAR-D platform to deliver functional human Collagen VII genes directly to the patients' dividing and non-dividing skin cells. HSV-1, Krystal's vector, can penetrate skin cells more efficiently than other viral vectors, the company said; its high payload capacity allows for large or multiple genes and low immunogenicity means the prospect for direct and repeated delivery to the skin. B-vec is in development for the dominant and recessive forms of the disease.
Second center on East Coast
SVB Leerink analyst Mani Foroohar pointed out in a recent report that, in the phase I/II experiment with EB-101, Abeona treated patients with wounds up to 400 cm2 in size vs. Krystal and Castle Creek/Fibrocell, which have not applied their drugs to wounds larger than about 30 cm2. "Abeona sees this as a key unmet need in RDEB, as [the] average wound size is greater than 20 cm2, and chronic wounds are often 100 cm2" or bigger. "We continue to model split market share in RDEB, with EB-101 finding [the] most traction in treatment of larger and chronic wounds" and Krystal occupying a market niche in smaller wounds, "with ease of topical delivery application key selling point," he wrote.
Siffert, asked for details about the first patient treated in Viital, said Abeona would remain "somewhat circumspect" and would provide updates from the experiment generally "but not a blow-by-blow. Suffice it to say, this is a young man who had been actually a volunteer for the first study, and unfortunately, at that time, he could not be treated after a successful biopsy because he had developed fever and infection. So he had actually been waiting for this study for quite a while. That goes to show the level of unmet need and sort of the promise of this treatment." Like many RDEB patients, he had a large wound burden. "We're able to treat as many as possible within the compliance of the study," though the patient had still more open wounds that couldn't be addressed.
EB-101 treatment, from skin biopsy to cell isolation, transfection and delivery, takes about four weeks, and the company can currently handle about 120 patients per year. Reorganization of the manufacturing process will enable scale-up to about 500 per year, Foroohar noted. Abeona "does not anticipate shortening the start-to-finish time frame for a first treatment but is investing in stem cell storage and creating a cell bank to streamline the process of retreating patients without additional skin biopsies," he said.
At the mid-March conference call, Abeona had 11 patients prescreened, with a target of enrolling 10 to 15 patients with about 30 chronic wounds treated. Officials "have identified a second center on the East Coast," Siffert said. "We're in the process of going through contracts, institutional review board review, etcetera. Assuming there are no disruptions on their side, we should be able to announce the center in the coming months. Obviously, a lot is up in the air now, because people are worried about other things that perhaps, take precedence. But, if no disruptions, that is the plan."
With the reboot of Viital, Wainwright analyst Raghuram Selvaraju said in a report that the effort should proceed "smoothly and most, if not all, of the prescreened patients ought to be enrolled in a timely manner. Since the study is only likely to enroll a total of roughly 15 subjects, we remain hopeful that enrollment could be completed late this year or early in 2021," he said.